This page only shows primary logo variants.
For other related logos and images, see:
Sesame Street is a children's educational television series produced and distributed by Sesame Workshop. The program focuses on a cast of humans and Muppet characters as they help children grow "smarter, stronger and kinder".
1969–2000 (primary), 1995–2000 (secondary)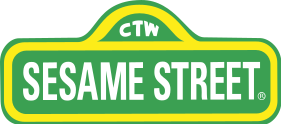 1995–2000 (TV Show only)
The title was altered in 1995 and appeared in some Season 26 episodes and Seasons 27-30.
1997–2000

In 1997, a new logo was introduced with a redesigned street sign. However, it was not shown on the lamp post until Episode 3786 from 1998.
2000–present

Following the Children's Television Workshop's name change to Sesame Workshop in 2000, "CTW" on the top was changed to "123".
2001-2005 (secondary) (TV Show only)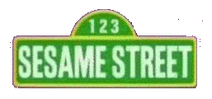 The altered title was "123" on it which replaced "CTW", when the Children's Television Workshop was being re-branded as Sesame Workshop.