This page only shows primary logo variants.
For other related logos and images, see:
1916-192?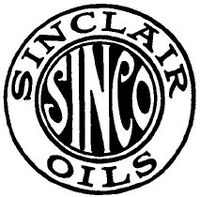 192?-193?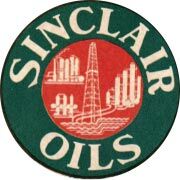 This logo followed with the removal of the "SINCO" brand and its replacement with more symbolic imagery of the company's business. The corporate colors of green and red were added here for the first time.
193?-1961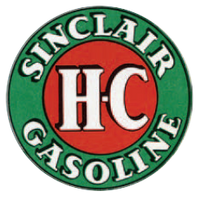 The logo was further simplified to reflect the primary business of gasoline sales; the green was also lightened.
1961-present