Contents

1998-2001
2001-2019
2019-present
La Sirena
1965-1998
| | |
| --- | --- |
| | LOGO MISSING |
1998-2001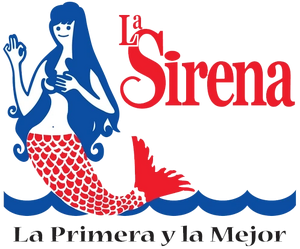 In late 1998, the logo was modified to make a contemporanean version of its Mermaid logo, designed by the Dominican cartoonist Harold Priego, behind the talent of Diogenes & Boquechivo.
2001-2019
In 2001, two years after the establishment of Grupo Ramos, has been retired the mermaid mascot which used since 1968. The new look of La Sirena has a "S" stylished wordmark and colourized as blue, the Sirena logo had a shape of Mermaid, also other lettertypes has been removed their traditional wordmark and replaced to a modernized wordmark in red colour. It was most creative logo and stayed for 18 years.
Sirena
2019-present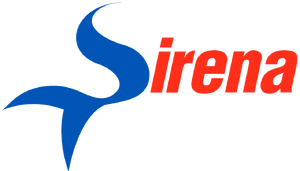 On November 18th, 2019, The brand removes "La" from thier wordmark and simplies as "Sirena", also slightly modifies the 2001 logo which changing dark blue to strong blue colour, ahead of the launch of Sirena Market and Sirena Go.
Retail Brands
Sirena (Sirena Market | Sirena GO | Club Siremás) | Super Pola | Aprezio | Multiplaza
---
Other Brands
FirstClass | Buen Horno | Master Cut | Attico | Nikkei | Corcel | Victorias's | Spartan | Euro Royal
---
Miscellaneous
Cinco1 | TuBoleta.com.do2
---
1Joint venture with Banco BHD Leon
2In Partnership with TuBoleta.com.do