Magic Waters Waterpark
1984-2006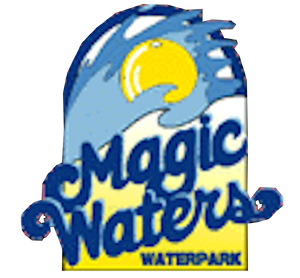 2007-2019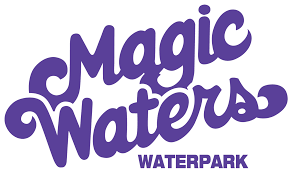 In 2007, the logo dropped the sun and waves from the logo while also changing the wording from blue to purple.
2019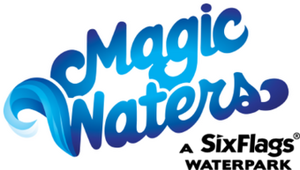 In October of 2018, Six Flags announced that they had reached an agreement with Rockford Park District to operate Magic Waters Waterpark starting in the spring of 2019. In 2019, Six Flags temporarily kept the Magic Waters name.
Six Flags Hurricane Harbor Rockford
2020-Present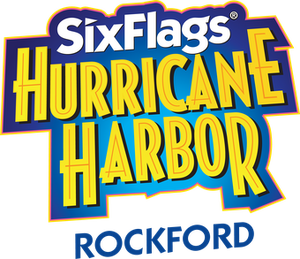 Six Flags renamed Magic Waters into Six Flags Hurricane Harbor Rockford for the 2020 season. The logo features Six Flags' Hurricane Harbor logo which is used in a majority of Six Flags parks.