Background
The Smith's Snackfood Company was founded as Smith's Potato Crisps Ltd. by Frank Smith and Jim Viney in the United Kingdom after World War I. The firm started in Cricklewood, London, reputedly in Smith's garage. In 1927, after buying Jim Viney's share of the business, the company expanded into a factory in Brentford, London, which was enlarged in 1930. During the depression, Smith travelled to Australia to expand the business.
In Australia he set up shop and brought out many new flavours.
Several different companies bought Smith's until it landed in the hands of PepsiCo, the Smith's brand in the Uk was retired and morphed into Walkers, In Australia, the Smith's brand has remained.
=== 1920 - 2003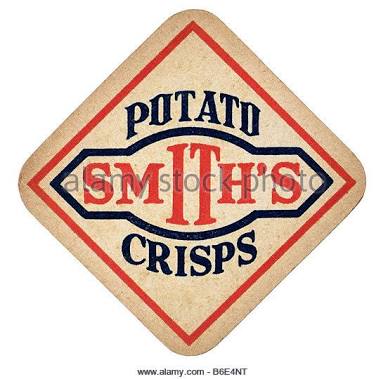 This old Smith's logo, is a Stock photo and probably is not of the best quality, Smith's logos remained similar from the 1920s/30s until 2003.
Other old Smith's logos will be posted here as they are found.