Sony Computer Entertainment
1993–2016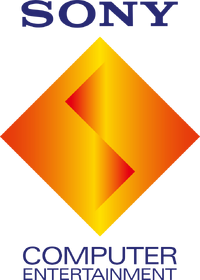 DESIGNER
Unknown
TYPOGRAPHY
Univers
USAGE
Official
From the PlayStation 2 era onwards, the Sony Computer Entertainment brand was only expressed through sans-serifed text; the symbol itself normally went unincluded.
Sony Interactive Entertainment
2016–present

DESIGNER
Unknown
TYPOGRAPHY
SST
USAGE
Official
On April 1, 2016, Sony Computer Entertainment was renamed as Sony Interactive Entertainment.
External links
Community content is available under
CC-BY-SA
unless otherwise noted.