Ten Cricket
2010–2016

Launched on 10 August 2010.
Ten 3
2016–2017
Sony Ten 3
2017–present
In 2017 ZEEL sold the Ten Sports Network to Sony Pictures Networks India. All the Ten channels, along with Sony Six, rebranded on 18 July 2017 to match Sony ESPN's logo style. Sony Ten 2 and 3 launched HD feeds on the same day.

Parent:
Essel Group
(Sister companies: Dish TV | d2h)
---
Indian TV channels:
Hindi: Entertainment: Zee TV (HD), &TV (HD), Zee Anmol and Big Magic | Movies: Zee Cinema (HD), &pictures (HD), Zee Bollywood, Zee Classic, &xplor HD, Zee Action and Zee Anmol Cinema | Music: Zee ETC Bollywood | Zing
English: Entertainment: Zee Café (HD) | Movies: &flix (HD) and &privé HD | Lifestyle: Living Foodz (HD)
Regional languages: Tamil: Zee Tamil (HD) | Telugu: Zee Telugu (HD) and Zee Cinemalu (HD) | Kannada: Zee Kannada (HD) | Malayalam: Zee Keralam (HD) | Bangla: Zee Bangla (HD) and Zee Bangla Cinema (Originals) | Marathi: Zee Marathi (HD), Zee Yuva and Zee Talkies (HD) | Odia: Zee Sarthak | Bhojpuri: Big Ganga
News channels: (Zee Media Corp.)
Hindi: Zee News | Zee Hindustan | Zee Business | Zee Uttar Pradesh/Uttarakhand, Zee Rajasthan, Zee Madhya Pradesh/Chhattisgarh and Zee Bihar/Jharkhand | English: WION | Gujarati: Zee 24 Kalak | Bangla: Zee 24 Ghanta | Marathi: Zee 24 Taas | Odia: Zee Odisha | Urdu/Hindi: Zee Salaam | Punjabi/Hindi: Zee Punjab/Haryana/Himachal
---
International channels:
Arab world: Zee Aflam (movies) and Zee Alwan (entertainment) | United States: Zee Living, Zee Smile and Zee Bollywood (US) | Latin America and US Hispanic: Zee Mundo | Germany/Poland: Zee.One | Russia: Zee TV | Thailand: Zee Nung | Indonesia: Zee Bioskop | Philippines: Zee Sine | Vietnam: Zee Phim | South Africa/Subsaharan Africa: Zee World and Zee Bollynova | Francophone Africa: Zee Magic
---
Non-television businesses: Film production: Zee Studios and Zee Studios International | Music label: Zee Music Company | Theatrical production: Zee Theatre | Live events: Zee Live
Video-on-demand services: India: Zee5 (Zindagi) | Latin America and US Hispanic: Zee Mundo Play
---
Defunct channels:
Hindi: Entertainment: Zindagi (as a TV channel), Zee Next, 9X and Zee Smile (in India) | Movies: Zee Premier | Devotional: Zee Jagran | Food: Zee Khana Khazana
English: Movies: Zee Studio (HD) | Lifestyle: Zee Trendz | Kids': ZeeQ | Sports: Zee Sports
Regional languages: Zee ETC Punjabi | Zee Gujarati | Zee 24 Gantalu (Telugu)
International channels: Zee Punjabi (UK) | Zee Bollymovies (Africa) | Zee Hiburan (Indonesia) | Zee Variasi (Malaysia)
Divested channels:
Ten Sports network (sold to Sony Pictures Networks India): Ten 1/Ten 1 HD (Ten Sports/Ten HD) | Ten 2 (Ten Action) | Ten 3 (Ten Cricket) | Ten Golf/Ten Golf HD
---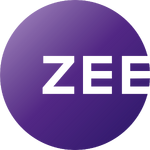 Community content is available under
CC-BY-SA
unless otherwise noted.