Seal
Primary
Southeast Missouri State Normal School
1873–1881
Missouri State Normal School—Third District
1881–1919
Southeast Missouri State Teachers College
1919–1946
Southeast Missouri State College
1946–1973
Southeast Missouri State University
1973–????
1999–2016

2016–present

On May 24, 2016, after the university closed for the summer, they changed their logo into an reorganized version of the exact one, also re-painting the artwork of the roof of SEMO State University's own historical Academic Hall. The font has also changed differently as well.
Athletics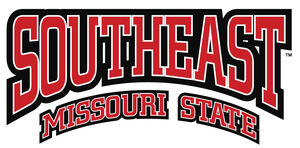 Community content is available under
CC-BY-SA
unless otherwise noted.