2006-2012
This logo is still in use in Romania and Poland.
Since June 1, 2012 TV station in Romania has been disbanded.
20?? - 2013
Acest logo este utilizat în Croația, Muntenegru, Slovenia și Bosnia și Herțegovina (cu alte cuvinte, toate țările fostei Iugoslavii, cu excepția Macedoniei și a Serbiei).
2012-2018 (Hungary)
This logo is used in Hungary.
2013-present (Bosnia and Herzegovina, Croatia, Montenegro, Slovenia, Serbia)
This logo is used in Serbia.
Telecommunications brands:
---
---
---
---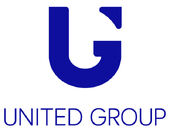 Community content is available under
CC-BY-SA
unless otherwise noted.