Spring News
as Television Channel
2010-2013

2013-2014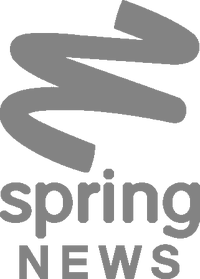 2014-2016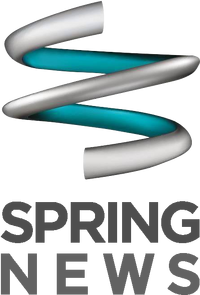 2017-2019
Cease broadcasting 15 August 2019 For the spring 26 (9 years 163 days)
as News Agency
2018-2019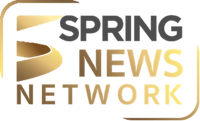 In 2018. Spring News using "Spring News Network" brand during newscasts (However 2017 logo still used as bugs on the channel).
The brand is consolidated of Spring News's platform such as TV,Online and on Social media and also provided News headlines,Weather forecast and Lifestyle tips for LEDs sign throughout Bangkok.
as of 2019. The logo still used on news ticker on channel and news intro graphics.=
2019-2020

Spring
2020-present
Spring "Not Just News"
Affiliates
Nation Broadcasting Corporation | Nation International Edutainment | Nation Global Edutainment | Nation Edutainment | Ncoupon | Nation News Network | Kom Chad Luek Media | Krungthep Thurakij Media | NST News | WPS | NML | Nation U | Than Settakij Multimedia
---
Newspaper
The Nation | Bangkok Biz | Komchadluek | Nation Jr. | Nation Books | OK Nation
---
Other media
Business Review | Lalana | Nation Weekend | Nation Radio | Boom | Bangkok Biz Week | Daily Xpress
---
TV channels
Nation TV | Spring 26 | Spring News