M&M's Fruit Chewies
1967-1969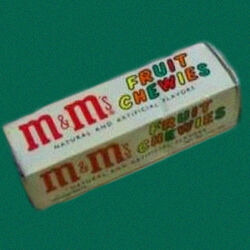 Starburst was introduced to the US in 1967 as M&M's Fruit Chewies.
Starburst
1969-1982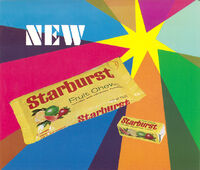 M&M's Fruit Chewies were rebranded as 'Starburst' shortly in the late 60s.
1982-1997

The typeface was bolded slightly in the 1980s.
1997–2007
In 1997, a small tear was added to the 'S'.
2007–present
Community content is available under
CC-BY-SA
unless otherwise noted.