STER redirects here.
This page only shows primary logo variants.
For other related logos and images, see:
Contents

1965-2000
2000-2001
2001-present
1965-2001
1965-2000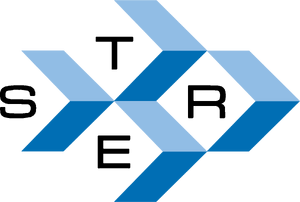 In 1991 or 1992, the typeface for the STER logo was swapped out from Microgramma to Helvetica in some Loeki bumpers.
2000-2001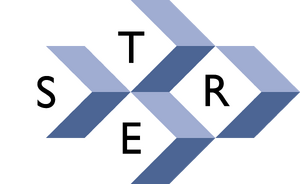 A new logo (same as the previous one but with a new typeface) was adopted on January 1, 2000; now, the opening and closing idents for the STER were patterned after the channel's style of the time.
2001-present
| | |
| --- | --- |
| Typography:  | Franklin Gothic |
A new logo was unveiled on November 8, 2001, and debuted on its website on January 2, 2002. Until the main television channels rebranded in September 2003, break bumpers included a code behind it:
NL123 (Nederland 1, 2, 3),
R123FM4547AM (Radio 1, 2, 3FM, 4, 547 AM)
RNW (Radio Nederland Wereldomroep - now defunct), and
OMROEP.NL [Publieke Omroep logo] (website and logo of the PO).
This code referred to Ster's areas of activity - television, radio and online, within the system. Channel-specific idents were adopted in 2003.