Telejornal Brasil (abbreviated TJ Brasil) was a news program created by SBT and broadcast between 1988 and 1997.
1988-1990
TJ Brasil premiered on August 22nd, 1988 under the presentation of Boris Casoy, who presented the newscast for the majority of TJ Brasil's existence. Back then, the logo consisted on a metal line forming the "TJ" and the word "Brasil" in cyan with a typeface similar to Baby Teeth Ajar (the one used on El Chavo's logo).
1990-1992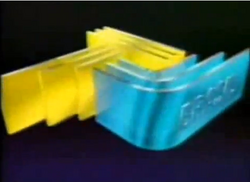 In 1990, the logo suffered some changes. The "T" is now yellow and the "J" cyan; both are made by various panels. Also, the word "Brasil" was written in the "J".
1992-1997
1992-1995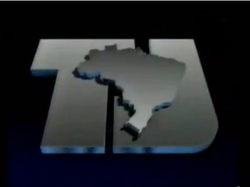 In 1992, TJ Brasil received its last logo. It consisted on the word "TJ" in a bold typeface and, over it, the map of Brazil. The borders were blue and the faces were metallic.
1995-1997
1995-1996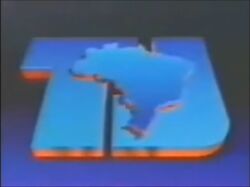 TJ Brasil made some tweaks to the logo in 1995, where borders were now red and faces were blue (instead of blue and metallic, respectively).
1996-1997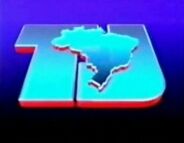 In 1996, TJ Brasil tweaked the logo to be brighter. The animation was also completely modified and, in 1997, Boris Casoy was replaced by Hermano Henning for the presentation.
Under Hermano Henning's conduction, TJ Brasil was cancelled on December 31st 1997. However, it returned to SBT's programming schedules in 2005 under the name SBT Brasil.
Community content is available under
CC-BY-SA
unless otherwise noted.