TRT Haber (TRT News) is the 24-hour news channel of TRT, the Turkish public broadcaster. It was launched in 2010, replacing TRT 2 (which was later relaunched in 2019), and underwent a brand refresh in 2013.
2. Kanal
1986–1993

TRT 2
1993–1998
This article or section lacks a former logo at the moment.
You can help Logopedia by uploading it here.
1998–2001

2001–2010
2001–2005
2005–2010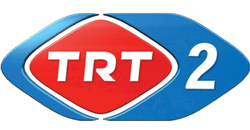 In March 2010, TRT announced that was closing TRT 2, and renaming TRT Haber. TRT 2 closed on 18 March 2010, but it was relaunched after nine years on 22 February 2019 as an arts and culture channel.
TRT Haber
2010–2013
TRT Haber replaced TRT 2 on 18 March 2010. Its first logo was used until 23 October 2013, because it became transparent.
2013–2020

TRT Haber launched a new logo and graphics package on 18 November 2013, and simultaneously moved to full HD broadcasting.
2020–present

On 23 September 2020, TRT Haber refreshed its logo, news design and graphics package. The new graphics package uses TRT's new logo, which was introduced in 2018, as well as TRT's new custom-made corporate typeface.
Community content is available under
CC-BY-SA
unless otherwise noted.