2012-2014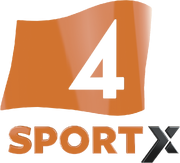 TV4 Sport Xtra was an ad-payments and sports channels in HDTV. Channel owned by TV4 group and started broadcasting 4 May 2012 in connection with the 2012 Ice Hockey World Championship started. The older sister channel TV4 Sport was retained in the TV4 Group's channel portfolio to TV4 Sport Xtra started.
Channel last Shipping day was Friday, March 28, 2014. March 29, 2014 started the TV4 Group instead lifestyle and sports channel TV12. At the same time TV4 Sport more of a pure sports channel, as all fishing and documentary programs instead moved to TV4 Fakta and TV4 Fakta XL.
Community content is available under
CC-BY-SA
unless otherwise noted.