TV Baré
1972–1974

1974–1979

1979–1986
TV A Crítica
1986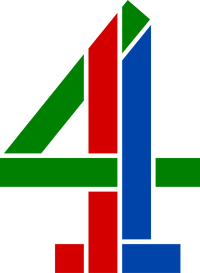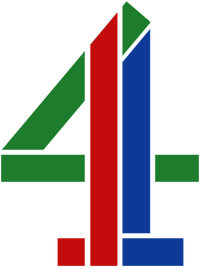 For this reason, the logo is different from Channel 4 in the UK as the colors were altered.
1986–1990
​1990–1999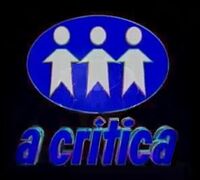 2000–2006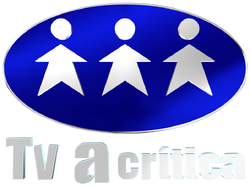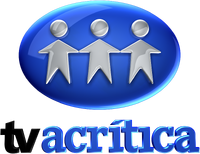 In 2007, the station became a Rede Record affiliate, the logo now matches the same font as its namesake newspaper.
​2012–2017
​2017–2019
The logo was matched to fit RecordTV's branding. In 2019, TV A Critica and RecordTV parted ways with TV A Critica being an independent station.
​2019–present
Television:
TV A Crítica (

Parintins

) | Inova TV |

A Crítica +
---
Radio:
FM O Dia (Manaus | Maués | Presidente Figueiredo | São Gabriel da Cachoeira) | Jovem Pan FM Manaus
Defunct: A Crítica FM (Manaus | Maués | Presidente Figueiredo | São Gabriel da Cachoeira) | Baré FM | Rádio Tarumã FM | Transamérica FM Manaus
---
Media:
Publising: A Crítica | Manaus Hoje
Internet: Portal Acrítica
Appication: A Crítica Play | A Crítica Digital | Manaus Hoje Digital
Other: CasaCor Amazonas
---
Defunct:

Current stations:
Amazonas: Inova TV (Manaus)
Roraima: TV Tropical (Boa Vista)
Rondônia: RedeTV! Rondônia (Porto Velho) | RedeTV! Ji-Paraná (Ji-Paraná) | RedeTV! Ariquemes (Ariquemes) | RedeTV! Vilhena (Vilhena) | RedeTV! Machadinho (Machadinho d'Oeste) | TV Cidade (Jaru) | Kake TV (Pimenta Bueno)
Amapá: TV Tucuju (Macapá)
Pará: RedeTV! Belém (Belém) | RedeTV! Altamira (Altamira) | RedeTV! Marabá (Marabá) | Amazônia TV (Parauapebas) | RedeTV! Castanhal (Castanhal) | RedeTV! Itaituba (Itaituba) | RedeTV! Canaã (Canaã dos Carajás) | TV Atalaia (Óbidos) | RedeTV! Paragominas (Paragominas) | TV APS2 (Oriximiná)
Tocantins: RedeTV! Tocantins (Palmas) | TV Líder (Araguaína)
Maranhão: TV São Luís (São Luís) | TV Guanaré (Caxias) | TV Capital (Balsas) | TV Tropical (Barão de Grajaú) | TV Clube (Açailândia) | TV Nova Era (Lago da Pedra) | TV Bacabal (Bacabal) | TV Jitirana (Barra do Corda) | TV Viana (Viana) | RedeTV! Pinheiro (Pinheiro) | TV Rosário (Rosário) | TV Cidade (Zé Doca) | TV Vale do Itapecuru2 (Itapecuru-Mirim) | TV Impacto2 (Coroatá) | O Dia TV (Santa Quitéria do Maranhão)
Piauí: O Dia TV (Teresina)
Ceará: RedeTV! Fortaleza1 (Fortaleza)
Paraíba: TV Arapuan (João Pessoa) | TV Maior (Campina Grande)
Pernambuco: RedeTV! Recife1 (Recife)
Brasília: TV Brasília3
Mato Grosso: TV Pantanal (Cuiabá) | Gente TV (Sinop) | RedeTV! Tangará (Tangará da Serra) | RedeTV! Alta Floresta1 (Alta Floresta) | TV Pantaneira (Poconé) | TV SAT (Sorriso) | TV Brasnorte (Brasnorte) | TV Pioneira (Água Boa) | TV Portal da Amazônia (Pontes e Lacerda) | TV Migrantes (Guarantã do Norte) | TV Cidade Interativa (Canarana) | TV Peixoto (Peixoto de Azevedo) | RedeTV! Campo Novo Do Parecis1 (Campo Novo do Parecis) | RedeTV! Barra do Bugres (Barra do Garças) | TV Terra1 (Lucas do Rio Verde) | TV Apiacás (Apiacás) | TV Médio Norte (Nortelândia) | TV Ubiratã2 (Nova Ubiratã)
Espírito Santo: RedeTV! ES (Vila Velha, Vitória)
Rio de Janeiro: RedeTV! Rio de Janeiro1
Minas Gerais: RedeTV! Belo Horizonte1 (Belo Horizonte)
São Paulo: RedeTV! São Paulo1 (Osasco)
Paraná: Tenda TV 2 (Arapongas) | TV Sudoeste (Pato Branco)
Santa Catarina: TV Araucária4 (Lages)
Rio Grande do Sul: TV Pampa (Carazinho, Pelotas, Porto Alegre, Santa Maria)
---
Owned station and operated by RedeTV!:
RCC | Grupo Leal Maia de Comunicação | Sistema Gurgacz de Comunicação | Grupo Furtado de Comunicação | Kake TV (company) | Sistema Beija-Flor de Radiodifusão | Sistema Livre de Comunicação | Grupo Amazônia TV | Rede Norte de Comunicação | Rádio e Televisão Cidade Dourada | Serra Sul Publicidade e Propaganda | Sistema Atalaia de Comunicação | Rede de Televisão Paraense | TSRL | TELEAMA | Grupo Zildêni Falcão | Sistema Guanaré de Comunicação | Radiomar Rádio e TV do Maranhão | Sistema Maranhão Norte de Telecomunicações | Sistel Sistema de Televisão | TV Mearim | Sistema Timon de Rádiodifusão | Fundação para Preservação da Fauna e da Flora da Chapada do Araripe | Viana Sistema de Televisão | Rádio Princesa da Baixada | Sistema de Comunicação Rosariense | TV Maranhão Central | Sistema O Dia de Comunicação | Sistema Arapuan de Comunicação | Sistema Correio de Comunicação | Diários Associados | Organizações Paulo Octávio | Grupo Gazeta de Comunicação | Rádio e Televisão Regional | Rádio Marco Zero | Emissoras Reunidas | Televisão Sat (company) | Grupo Ferrari | Televisão Pioneira (company) | TV Portal da Amazônia (company) | Televisão Nhambiquara | Portal do Xingu Comunicação e Publicidade | TV Peixoto (company) | Televisão Taina-Biú | Melo Comunicação | TV Monte Serra | Grupo Carone | Associação Cultural de Arapongas | Rede Celinauta de Comunicação | Grupo SCC | Grupo Renascer | Rede Pampa
---
Former Station:
TV5 (Rio Branco, Acre)(moved to Band) | TV Gazeta (Rio Branco, Acre)(moved to RecordTV) | TV Amazônia (Santarém, Pará)(moved to Rede Super) | ABC TV (Rio Branco, Acre) (moved to TV Gazeta as TVA Rio Branco) | TV Rauland (Belém, Pará)(moved to TV Gazeta as TV Grão Pará) | Sil TV (Gurupi,Tocantins)(moved to Band) | TV Cidade (São Luís, Maranhão)(moved to RecordTV) | TV Nativa (Imperatriz, Maranhão)(moved to RecordTV) | TV Praia Grande (São Luís, Maranhão)(moved to TV Cultura as TV Maranhense) | TV Feliz (Natal, Rio Grande do Norte)(current as an independent) | TV Cidade (Aracaju, Sergipe)(current as Rede Nordeste TV by independent) | TV União (Brasília)(current as Rede União) | TV Elo (Jataí, Goiás)(moved to RecordTV as TV Sucesso) | TV Portal (Terra Nova do Norte, Mato Grosso)(moved to Rede Cidade Verde) | TV Piraíba (Colíder, Mato Grosso)(moved to Rede Cidade Verde) | TV Cidade (Nova Mutum, Mato Grosso)(moved to RecordTV) | TV Cuiabá (Cuiabá, Mato Grosso)(moved to Rede Brasil) | TV Tangará (Tangará da Serra, Mato Grosso)(moved to SBT as Bem TV) | TV Luverdense (Lucas do Rio Verde, Mato Grosso)(moved to RecordTV as TV Conquista) | TV Rondon (Cuiabá | Rondonópolis, Mato Grosso)(current as SBT Cuiabá and SBT Rondonópolis) | TV Cidade (Sinop, Mato Grosso)(current as SBT Sinop) | TV Regional (Uberaba, Minas Gerais)(current as Band Triângulo) | VTV (Santos, São Paulo)(moved to SBT) | RedeTV! Sul (Lages, Santa Catarina)(current as SCC SBT) | TV Urbana (Porto Alegre, Rio Grande do Sul)(current as an independent) | TV Norte Boa Vista (Boa Vista, Roraima) (moved to SBT)
---
Defunct station:
TV Quinari (Rio Branco, Acre) | TV Equatorial (Macapá, Amapá) | TV Graciosa (Palmas, Tocantins) | TV Cristal (Palmas, Tocantins) | TV Cidade (Bacabal, Maranhão) | TV Capital (Imperatriz, Maranhão) | TV São Bento (São Bento, Maranhão) | TV ZTC (Caxias, Maranhão) | TV Teresina (Teresina, Piauí) | TV Atalaia News (Aracaju, Sergipe) | VTV (Goiânia, Goiás) | TV Viana (Assis Chateaubriand, Paraná)
---
1Owned-and-operated station
2Unknow owner station
3Owned by Diários Associados and Organizações Paulo Octávio
4Owned by SCC and Grupo Renascer
Lean as main station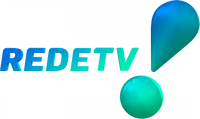 Current stations:
Amazonas: RecordTV Manaus1 (Manaus)
Acre: TV Gazeta (Rio Branco)
Roraima: TV Imperial (Boa Vista)
Rondônia: SIC TV (Pimenta Bueno, Porto Velho) | TV R Gallo (Alta Floresta d'Oeste)
Amapá: TV Equinócio (Macapá)
Pará: RecordTV Belém1 (Belém) | TV Mirante (Altamira) | TV Mania (Bragança) | TV Cametá (Cametá) | RecordTV Paragominas (Paragominas) | Canaã TV (Canaã dos Carajás) | RecordTV Capanema (Capanema) | TV Rio Norte (Conceição do Araguaia) | TV Itaituba (Itaituba) | Atalaia TV (Oriximiná) | Amazônia TV (Parauapebas) | TV Amazon (Portel) | TV Adonai (Redenção) | GuaranyTV (Santarém) | BMTV (Tailândia) | TV Vitória (Vitória do Xingu)
Tocantins: TV Jovem (Palmas)
Maranhão: TV Cidade (São Luís) | TV Nativa (Imperatriz) | TV Cidade (Caxias) | TV Remanso (Santa Inês) | TV Cidade (Codó) | TV Açucena (Balsas) | TV Cidade (Bacabal) | TV Pericumã (Pinheiro) | VTV (Santa Rita) | TV Cidade (Coroatá) | Nova TV (Vargem Grande) | TV Rio Turiaçu (Santa Helena) | TV Cidade (Presidente Dutra) | TV Cidade (Araioses) | RecordTV Zé Doca2 (Zé Doca) | TV Cidade (Viana)
Piauí: TV Antena 10 (Teresina)
Ceará: TV Cidade (Fortaleza)
Rio Grande do Norte: TV Tropical (Natal)
Paraíba: TV Correio (João Pessoa)
Pernambuco: TV Clube (Recife)
Alagoas: TV Pajuçara (Maceió)
Sergipe: TV Atalaia (Aracaju)
Bahia: RecordTV Itapoan1 (Salvador) | RecordTV Cabrália1 (Itabuna)
Brasília: RecordTV Brasília1
Goiás: RecordTV Goiás1 (Goiânia) | TV Sucesso (Jataí)
Mato Grosso: TV Vila Real (Cuiabá) | TV Portal da Amazônia (Comodoro) | TV Cidade (Aripuanã) | TV Buritis (Tapurah) | TV Pisom (Diamantino) | TV Querência (Querência) | TV Cidade (Rondonópolis) | TV Cidade (Barra do Garças) | TV Cidade (Nobres) | TV Primavera (Primavera do Leste) | Real TV (Sinop) | TV Conquista (Lucas do Rio Verde) | TV Vale (Água Boa) | TV Porto (Porto dos Gaúchos) | RecordTV Marcelândia (Marcelândia) | RecordTV Alto Araguaia (Alto Araguaia) | RecordTV Itiquira Itiquira | TV Taquari (Alto Taquari) | TV Regional (Barra do Bugres | Mirassol d'Oeste) | TV Vale (Tangará da Serra) | TV Amplitude (Guarantã do Norte, Juara, Juína) | TV Nova Visão (Colíder) | TV Sorriso (Sorriso) | TV Nativa (Alta Floresta) | RNA TV (Confresa) | TV Guaporeí (Pontes e Lacerda) | TV Paranatinga (Paranatinga) | TV Miragem (Peixoto de Azevedo) | TV Rosário (Rosário Oeste) | TV Cidade (Nova Mutum)
Mato Grosso do Sul: TV MS (Campo Grande)
Espírito Santo: TV Vitória (Vitória)
Rio de Janeiro: RecordTV Rio1 | RecordTV Interior RJ1 (Campos dos Goytacazes)
Minas Gerais: RecordTV Minas1 (Belo Horizonte) | TV Leste (Governador Valadares) | TV Paranaíba (Uberlândia) | Rede Mais (Varginha)
São Paulo: RecordTV São Paulo1 | RecordTV Interior SP1 (Franca / Ribeirão Preto) | RecordTV Paulista1 (Bauru) | RecordTV Rio Preto1 (São José do Rio Preto) | RecordTV Litoral/Vale1 (Santos) | TVB Campinas (Campinas)
Paraná: RIC (Cornélio Procópio3, Curitiba, Londrina3, Maringá, Toledo)
Santa Catarina: NDTV (Blumenau, Chapecó, Florianópolis, Itajaí4, Joinville, Xanxerê4)
Rio Grande do Sul: RecordTV RS1(Porto Alegre)
---
Media groups with TV stations affiliate with RecordTV:
Grupo Recol | Sistema Imperial de Comunicação | Sistema Imagem de Comunicação | R Gallo (company) | TV Equinócio Comunicações | M.V.L. | WMW Gonçalves | Sistema Vale do Tocantins de Comunicações | Sistema Canaã de Comunicação | Servisat Radiodifusão | Rede de Comunicação Regional | Itaituba Sistema de Comunicação | Rádio e Televisão Atalaia | Grupo Amazônia TV | R & S Telecomunicações de Portel | Sistema Carajás de Comunicações | Sistema Guarany de Comunicação | Brasil Maior Telecomunicações e Vídeo | W. D. Comunicações | Sistema de Comunicação do Tocantins | Grupo Cidade de Comunicação (Maranhão) | Grupo Rocha | Sistema Nativa de Comunicação | Sistema Veneza de Comunicação | Grupo Magnólia | Grupo Figueiredo | Sistema Pericumã de Comunicação | Grupo Vieira da Silva | Grupo Murad | Sistema Abreu de Comunicação | Rádio Jorgeana | Prefeitura Municipal de Presidente Dutra | Machado e Freitas Comunicações | Grupo JET | Grupo Cidade de Comunicação (Ceará) | Rede Tropical de Comunicação | Sistema Correio de Comunicação | Sistema Opinião de Comunicação | Pajuçara Sistema de Comunicação | Sistema Atalaia de Comunicação | Rede Sucesso de Comunicação | Grupo Gazeta | Rádio e Televisão Massa | Grupo Capital de Comunicação | Karis Comunicações | Tupi Comunicações (Água Boa | Marcelândia) | Grupo Matogrossense de Comunicação | Televisão Água Boa | Televisão Chapada dos Parecis | Grupo Amplitude de Comunicação | Grupo Nova Visão de Comunicação | Rede Sorriso de Comunicação | Sistema MBS de Comunicação | Rede Norte Araguaia de Comunicação | TV Guaporeí (company) | Trevisan Televisão e Rádio | Maranata Rádio e Televisão Sistema | Fundação Século Vinte e Um | Grupo Método de Comunicação | Rede MS | Grupo Buaiz | Rede Mineira de Comunicação | Grupo Bel | Grupo Solpanamby | Grupo RIC | Grupo ND
---
Former stations:
Moved to TV Globo: TV dos Vales (bought by Rede InterTV and renamed InterTV dos Vales) (Coronel Fabriciano, Minas Gerais) | TV Carimã (bought by GRPCOM and renamed TV Oeste, now RPC Cascavel) (Cascavel, Paraná)
Moved to SBT: TV Manaus (Manaus, Amazonas) (bought by Grupo Raman Neves de Comunicação and renamed TV Em Tempo, now TV Norte Amazonas) | TV Amazônia (Macapá, Amapá) | TV Lago Verde (Lago Verde, Maranhão) | TV Sinal Verde (now TV Difusora Leste) (Caxias, Maranhão) | TV Arinos (now SBT Nova Mutum) (Nova Mutum, Mato Grosso) | TV Rio Verde (Lucas do Rio Verde, Mato Grosso)
Moved to Band: TV5 (Rio Branco, Acre) | TV O Norte (later renamed TV Clube, bought by Sistema Opinião de Comunicação and renamed TV Manaíra) (João Pessoa, Paraíba) | TV Tribuna (Recife, Pernambuco)
Moved to RedeTV!: TV Atalaia (Óbidos, Pará) | TV São Luís (São Luís, Maranhão) | TV Pampa (Carazinho | Pelotas | Porto Alegre | Santa Maria, Rio Grande do Sul)
Others: TV A Crítica (now an independent TV station) (Manaus | Parintins, Amazonas) | TV Castanhal (moved to NGT, now affiliated with TV Gazeta) (Castanhal, Pará) | TV Amazônia (moved to TV!, now affiliated with Rede Super) (Santarém, Pará) | RBN Belém (bought by the Evangelical Church of the State of Amazonas and renamed it Boas Novas Belém) (Belém, Pará) | Record Florianópolis (Florianópolis, Santa Catarina)(now Record News Santa Catarina, an owned & operated station of Record News) | TV Nativa (Pelotas, Rio Grande do Sul)(current as Top TV)
---
Defunct stations:
TV Alvorada (Macapá, Amapá) | TV Vera Cruz (Parauapebas, Pará) | TV Fox (Marabá, Pará) | TV Guajará (Belém, Pará) | TV Lajeado (Palmas, Tocantins) | TV Central (Palmas, Tocantins) | TV Capital (Imperatriz, Maranhão) | TV Cotriguaçu (Cotriguaçu, Mato Grosso) | TV Pantanal (Cáceres, Mato Grosso) | TV Terra Terra Nova do Norte, Mato Grosso)| TV Exclusiva (Curitiba, Paraná)
---
1Owned-and-operated station
2Unknow owner station
3Two city in station
4Owned by Grupo Record and Grupo ND
Lean as main station
Current stations:
Amazonas: TV Norte Amazonas (Manaus, Parintins)
Acre: TV Rio Branco (Rio Branco) | TV Juruá (Cruzeiro do Sul) | TV Xapuri (Xapuri)
Roraima: TV Norte Boa Vista (Boa Vista)
Rondônia: TV Allamanda (Porto Velho)
Amapá: TV Amazônia (Macapá) | TV Ferreira Gomes (Ferreira Gomes) | TV Jari (Laranjal do Jari) | TV Serra do Navio (Serra do Navio)
Pará: SBT Pará1 (Belém) | TV Paraense (Castanhal) | TV Floresta (Tucuruí) | SBT Capanema (Capanema) | TV São Miguel (São Miguel do Guamá) | TV Ponta Negra (Santarém) | TV Correio (Marabá) | TV Vale do Xingu (Altamira) | TV Cidade (Redenção) | TV Tapajoara (Itaituba) | TV Abaetetuba (Abaetetuba) | SBT Paragominas (Paragominas) | TV Montes Claros (Alenquer) | SBT Xinguara (Xinguara) | TV Atlântico (Dom Eliseu) | TV Fraternidade (Curuçá) | TV Ideal (Vigia) | TV STM (Mocajuba) | TV Tucumã (Tucumã) | TV Xingu (São Félix do Xingu) | TV Guajará (Tailândia)
Tocantins: TV Norte Tocantins (Palmas) | TV Jalapão (Gurupi) | TV Paraíso (Paraíso do Tocantins) | TV Porto (Porto Nacional) | TV Boa Vista (Tocantinópolis)
Maranhão: TV Difusora (Imperatriz, São Luís, Caxias) | FC TV (Codó) | TV Lago Verde (Lago Verde) | TV Líder (Vargem Grande) | TV CentroNorte (Presidente Dutra)
Piauí: TV Cidade Verde (Teresina)
Ceará: TV Jangadeiro (Fortaleza)
Rio Grande do Norte: TV Ponta Negra (Natal)
Paraíba: TV Tambaú (João Pessoa) | TV Borborema (Campina Grande)
Pernambuco: TV Jornal (Caruaru, Recife)
Alagoas: TV Ponta Verde (Maceió)
Bahia: TV Aratu (Salvador)
Brasília: SBT Brasília1
Goiás: TV Serra Dourada (Goiânia)
Mato Grosso: SBT Cuiabá (Cuiabá) | SBT Rondonópolis (Rondonópolis) | SBT Sinop (Sinop) | SBT Nova Mutum (Nova Mutum) | SBT Sorriso (Sorriso) | Bem TV (Tangará da Serra) | COTV (Barra do Garças) | TV Centro-Oeste (Pontes e Lacerda) | SBT Colíder (Colíder) | TV Descalvados (Cáceres) | TV Ourominas (Matupá) | TV UNIFAMA (Guarantã do Norte) | TV Diamante (Diamantino) | TV Cidade Rosa (Poconé) | TV Real (Campo Verde) | TV Frizon (Paranatinga) | TV Médio Norte (Nortelândia) | TV Rio Verde (Lucas do Rio Verde) | TV Líder (Querência) | SBT Itiquira (Itiquira) | TV Bugres2 (Barra do Bugres) | TV Mirassol2 (Mirassol d'Oeste)
Mato Grosso do Sul: SBT MS (Campo Grande)
Espírito Santo: TV Tribuna (Vitória)
Rio de Janeiro: SBT Rio1 | SBT Interior RJ1 (Nova Friburgo)
Minas Gerais: TV Alterosa (Belo Horizonte, Divinópolis, Juiz de Fora, Manhuaçu, Varginha) | TV Vitoriosa (Ituiutaba)
São Paulo: SBT São Paulo1 (Osasco) | SBT Central1 (Jaú) | SBT RP1 (Ribeirão Preto) | SBT Interior3 (Araçatuba) TV Sorocaba (Sorocaba) | VTV (Campinas, Santos) TV Thathi (São Jose dos Campos)
Paraná: Rede Massa (Apucarana, Curitiba, Foz do Iguaçu, Francisco Beltrão, Londrina, Maringá, Ponta Grossa)
Santa Catarina: SCC SBT (Florianópolis, Lages)
Rio Grande do Sul: SBT RS1 (Porto Alegre)
---
SBT-owned-and-operated stations:
Grupo Raman Neves de Comunicação | Complexo de Comunicação O Rio Branco | Grupo James Camelli de Comunicação | TV Xapuri | TV Tropical | TV Allamanda | Organizações José Alcolumbre | Sistema Floresta de Comunicação | Organizações Nivaldo Pereira | Grupo Correio de Comunicação | Rede de Rádio e Televisão Vale do Xingu | Rádio e TV Cidade Sul do Pará | Tapajós Publicidade | Sistema Maratauira de Comunicações |Ouro Verde Comunicações | Rádio e TV Montes Claros de Alenquer | Rede de Comunicação Regional | Prefeitura Municipal de Dom Eliseu | Rádio Televisão Fraternidade | Grupo Ideal dos Montes | Bacex Comércio e Exportação | M.M. Studio Produções e Publicação | Conselho de Desenvolvimento Comunitário de Tucuma | TV Guajará (company) | Grupo Jovem de Comunicações | Grupo Boa Sorte | Sistema Boa Vista de Comunicação | Sistema Difusora de Comunicação | Sistema Sinal Verde de Comunicação | Grupo FC Oliveira | Sistema de Comunicação Lago Verde | Sistema Abreu de Comunicação | Sistema CentroNorte de Comunicação | Grupo Jelta | Sistema Jangadeiro de Comunicação | Sistema Opinião de Comunicação | Rede Tambaú de Comunicação | Sistema Jornal do Commercio de Comunicação | Grupo Aratu | Grupo João Alves de Queiroz | Grupo Roberto Dorner de Comunicação | Sistema de Rádio e Televisão Regional de Sorriso | Boom Comunicações | LF Comunicações e Entretenimento | Sistema Cidade de Rádio e Televisão | Grupo Nova Visão de Comunicação | Grupo Henry | Grupo Conti | Faculdade UNIFAMA | Empresa Diamantinense de Comunicação | TVP Televisão Poconé | Grupo Real | Grupo Frizon | Grupo Médio Norte | Tupi Comunicações | Sistema Líder de Comunicação | Grupo Matogrossense de Comunicação | Rede Centro-Oeste de Rádio e Televisão | Rede Tribuna | Diários Associados | Rede Vitoriosa de Comunicações | Sistema Araçá de Comunicação | Sistema Vanguarda de Comunicação | Empresa de Comunicação PRM | Rede Massa | Grupo SCC | Sistema Leste de Comunicação
---
Former stations:
TV A Crítica (Manaus | Parintins, Amazonas) (currently independent) | TV Cidade (Jaru, Rondônia) (moved to RedeTV!) | TV Altamira (Altamira, Pará) (moved to TV Cultura) | TV Eldorado (Marabá, Pará) (moved to Boas Novas as TV Kairós) | Amazônia TV (Parauapebas, Pará) (moved to RedeTV!) | TV Miracema (Miracema do Tocantins, Tocantins) (currently as Rede Meio Norte) | TV Jovem (Palmas, Tocantins) (moved to RecordTV) | TV Líder (Vargem Grande, Maranhão) (moved to RecordTV) | TV Cidade (Codó, Maranhão) (moved to RecordTV) | TV Maranhão Central (Santa Inês, Maranhão) (moved to Esporte Interativo BR as TV Eldorado) | TV Karajás (Imperatriz, Maranhão) (moved to RecordTV as TV Nativa) | TV Mirante (São Luís, Maranhão) (moved to Globo) | TV Açucena (Balsas, Maranhão) (moved to RecordTV) | TV Meio Norte (Teresina, Piauí) (currently as Rede Meio Norte) | NordesTV (Sobral, Ceará) (moved to Band) | TV Cidade (Fortaleza, Ceará) (moved to RecordTV) | TV O Norte (João Pessoa, Paraíba) (moved to Band as TV Manaíra) | TV Pajuçara (Maceió, Alagoas) (moved to RecordTV) | TV Atalaia (Aracaju, Sergipe) (moved to RecordTV) | TV Sul Bahia (Teixeira de Freitas, Bahia) (currently as RIT) | TV Itapoan (Salvador, Bahia) (moved to RecordTV; currently as RecordTV Itapoan) | TV Goyá (Goiânia, Goiás) (moved to RecordTV; currently as RecordTV Goiás) | TV Migrantes (Guarantã do Norte, Mato Grosso) (moved to RedeTV!) | TV Mutum (Nova Mutum, Mato Grosso) (moved to Rede Cidade Verde) | TV Conquista (Lucas do Rio Verde, Mato Grosso) (moved to RecordTV) | TV Cidade Verde (Cuiabá | Juína | Primavera do Leste | Rondonópolis | Sorriso | Tangará da Serra | Mato Grosso) (currently as Rede Cidade Verde) | TV Cidade (Rondonópolis, Mato Grosso) (moved to RecordTV) | TV SAT (Sorriso, Mato Grosso) (moved to RedeTV!) | TV Dourados (Dourados, Mato Grosso do Sul) (currently as RIT) | TV Vitória (Vitória, Espírito Santo) (moved to RecordTV) | TV Planície (Campos dos Goytacazes, Rio de Janeiro) (moved to Globo as InterTV Planície) | TVB (Campinas | Santos, São Paulo) (Campinas: moved to RecordTV, Santos: moved to Band) | Rede SC (Blumenau | Chapecó | Florianópolis | Joinville, Santa Catarina) (moved to RecordTV, currently as NDTV) | TV Barriga Verde (Florianópolis, Santa Catarina) (moved to Band) | TV Cultura (Chapecó, Santa Catarina) (moved to Globo as NSC TV) | TV Cultura (Florianópolis, Santa Catarina) (currently as Record News Santa Catarina) | TV Nativa (Pelotas, Rio Grande do Sul) (currently as Top TV) | TV Pampa (Carazinho | Pelotas | Santa Maria, Rio Grande do Sul) (moved to RedeTV!) | TV Tropical Boa Vista, Roraima (moved to RedeTV!)
---
Defunct stations:
RRC TV (Tarauacá, Acre) | TV Bragança (Bragança, Pará) | TV Real (Palmas, Tocantins) | TV Sapucaia (Rosário, Maranhão) | TV União dos Vales (Santa Inês, Maranhão) | TV Liberdade (Juína, Mato Grosso)
---
1Owned-and-operated station
2Unknown owner station
3Owned by Sistema Araça and Grupo Silvio Santos
Lean as main station