TV Aratu (also known as SBT Bahia), is a television channel with headquarters in Salvador, the capital of the state of Bahia.
TV Aratu (first era)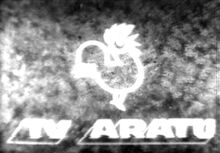 TV Aratu was launched in 1969 as a Rede Globo affiliate.
1972-1987 
CNT Aratu
1995-1996 (CNT), 1996-1997 (CNT Gazeta)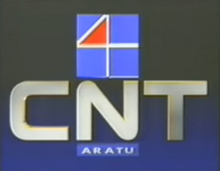 TV Aratu changed affiliation again from Manchete to CNT (later CNT Gazeta), becoming as so CNT Aratu.
TV Aratu (second era)
1997-2008 (SBT)
1997
1997-2004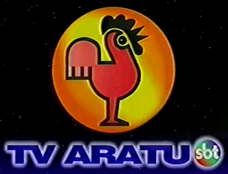 Once again, in 1997 Aratu changed affiliation from CNT to SBT and also reverted to its original name.
2004-2008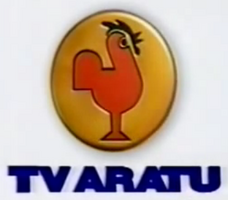 2008-present
2008-2014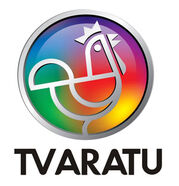 2014-present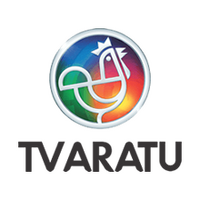 Current stations:
Amazonas: Rede Amazônica (Itacoatiara, Manaus, Parintins)
Acre: Rede Amazônica (Cruzeiro do Sul, Rio Branco)
Roraima: Rede Amazônica (Boa Vista)
Rondônia: Rede Amazônica (Ariquemes, Cacoal ,Guajará-Mirim, Ji-Paraná, Porto Velho, Vilhena)
Amapá: Rede Amazônica (Macapá)
Pará: TV Liberal (Altamira, Belém, Castanhal, Itaituba, Marabá, Paragominas, Parauapebas, Redenção, Tucuruí) | TV Tapajós (Santarém)
Tocantins: TV Anhanguera (Araguaína, Gurupi, Palmas)
Maranhão: TV Mirante (Balsas, Caxias, Codó, Imperatriz, São Luís)
Piauí: Rede Clube (Teresina, Floriano)
Ceará: TV Verdes Mares (Fortaleza, Juazeiro do Norte)
Rio Grande do Norte: InterTV (Natal, Mossoró)
Paraíba: TV Cabo Branco (João Pessoa) | TV Paraíba (Campina Grande)
Pernambuco: Globo Nordeste1 (Recife) | TV Asa Branca (Caruaru) | TV Grande Rio (Petrolina)
Alagoas: TV Gazeta (Maceió)
Sergipe: TV Sergipe (Aracaju)
Bahia: Rede Bahia (Barreiras, Feira de Santana, Itabuna, Juazeiro, Salvador, Vitória da Conquista)
Brasília: Globo Brasília1
Goiás: TV Anhanguera (Anápolis, Catalão, Goiânia, Itumbiara, Jataí, Luziânia, Porangatu, Rio Verde)
Mato Grosso: TV Centro América (Cuiabá, Rondonópolis, Sinop, Tangará da Serra)
Mato Grosso do Sul: TV Morena (Campo Grande, Corumbá, Ponta Porã)
Espírito Santo: TV Gazeta (Cachoeiro de Itapemirim, Colatina, Linhares, Vitória)
Rio de Janeiro: Globo Rio1 | InterTV (Cabo Frio, Campos dos Goytacazes, Nova Friburgo/Petrópolis) | TV Rio Sul (Resende/Volta Redonda)
Minas Gerais: Globo Minas1 (Belo Horizonte) | TV Integração (Araxá, Ituiutaba, Juiz de Fora, Uberaba, Uberlândia) | EPTV (Varginha) | InterTV (Montes Claros, Coronel Fabriciano/Governador Valadares)
São Paulo: Globo São Paulo1 | TV Diário (Mogi das Cruzes) | EPTV (Campinas, Ribeirão Preto, São Carlos) | TV Fronteira (Presidente Prudente) | TV TEM (Bauru, Itapetininga, São José do Rio Preto, Sorocaba) | TV Tribuna (Santos) | Rede Vanguarda (São José dos Campos, Taubaté)
Paraná: RPC (Cascavel, Curitiba, Foz do Iguaçu, Guarapuava, Londrina, Maringá, Paranavaí, Ponta Grossa)
Santa Catarina: NSC TV (Blumenau, Chapecó, Criciúma, Florianópolis, Joaçaba, Joinville)
Rio Grande do Sul: RBS TV (Bagé, Caxias do Sul, Cruz Alta, Erechim, Passo Fundo, Pelotas, Porto Alegre, Rio Grande, Santa Cruz do Sul, Santa Maria, Santa Rosa, Uruguaiana)
---
Parent companies of affiliated stations:
Grupo Rede Amazônica | Grupo Liberal | Sistema Tapajós de Comunicação | Grupo Jaime Câmara | Grupo Mirante | Sistema Clube de Comunicação | Sistema Verdes Mares | Rede InterTV | Rede Paraíba de Comunicação | Rede Nordeste de Comunicação | Sistema Grande Rio de Comunicação | Organização Arnon de Mello | Rádio Televisão de Sergipe | Rede Bahia | Rede Matogrossense de Comunicação | Rede Gazeta | Rabbit Participação e Administrações | Rede Integração | Empresas Pioneiras | Grupo Diário | TV Fronteira Paulista | Traffic | Grupo Tribuna | Rede Vanguarda | GRPCOM | NSC Comunicação | Grupo RBS
---
Former stations:
Moved to RecordTV: TV Serra Sul (now named Canaã TV) (Canaã dos Carajás, Pará) | TV Pericumã (Pinheiro, Maranhão) | TV Rio Turiaçu (Santa Helena, Maranhão) | TV Leste (Governador Valadares, Minas Gerais)
Moved to SBT: TV Difusora (São Luís, Maranhão) | TV Borborema (Campina Grande, Paraíba) | TV Tibagi (currently a Rede Massa station) (Apucarana, Paraná) | TV Iguaçu (currently a Rede Massa station) (Curitiba, Paraná)
Moved to Band: TV Norte Fluminense (now RecordTV Interior RJ, an owned and operated station of RecordTV) (Campos dos Goytacazes, Rio de Janeiro) | TV Potengi (now TV Bandeirantes RN, an owned and operated station) (Natal, Rio Grande do Norte) | TV Tropical (now CNT Tropical, an owned & operated station of CNT) (Londrina, Paraná) | TV Guajará (now Boas Novas Belém, an owned & operated station of Boas Novas) (Belém, Pará)
Moved to TV Cultura: TV Altamira (Altamira, Pará) | TV Golfinho (shares affiliation with TV Nova) (Fernando de Noronha, Pernambuco) | TV Nacional (now TV Brasil Capital, an owned and operated station of TV Brasil) (Brasília, Distrito Federal)
Moved to TV Cultura: TV Maranhão Central (bought by Grupo Estado and renamed TV Eldorado, now an independent TV station) (Santa Inês, Maranhão) | TV Altamira (Altamira, Pará) | TV Golfinho (shares affiliation with TV Nova) (Fernando de Noronha, Pernambuco) | TV Nacional (now TV Brasil Capital, an owned and operated station of TV Brasil) (Brasília, Distrito Federal)
Moved to Rede Manchete: TV Ajuricaba (Manaus, Amazonas) (now Boas Novas Manaus, feeder station of Boas Novas) | TV Aratu (now a SBT affiliated station) (Salvador, Bahia) |
---
Defunct stations:
IPCTV (Japan - Globo Internacional) | TV Mirante (Açailândia | Santa Inês, Maranhão) | TV Caxias (Caxias, Maranhão) | TV Paulista (São Paulo)
---
1Owned-and-operated station (via Canais Globo)
Main stations in italic
Current stations:
Amazonas: TV Norte Amazonas (Manaus, Parintins)
Acre: TV Rio Branco (Rio Branco) | TV Juruá (Cruzeiro do Sul) | TV Xapuri (Xapuri)
Roraima: TV Norte Boa Vista (Boa Vista)
Rondônia: TV Allamanda (Porto Velho)
Amapá: TV Amazônia (Macapá) | TV Ferreira Gomes (Ferreira Gomes) | TV Jari (Laranjal do Jari) | TV Serra do Navio (Serra do Navio)
Pará: SBT Pará1 (Belém) | TV Paraense (Castanhal) | TV Floresta (Tucuruí) | SBT Capanema (Capanema) | TV São Miguel (São Miguel do Guamá) | TV Ponta Negra (Santarém) | TV Correio (Marabá) | TV Vale do Xingu (Altamira) | TV Cidade (Redenção) | TV Tapajoara (Itaituba) | TV Abaetetuba (Abaetetuba) | SBT Paragominas (Paragominas) | TV Montes Claros (Alenquer) | SBT Xinguara (Xinguara) | TV Atlântico (Dom Eliseu) | TV Fraternidade (Curuçá) | TV Ideal (Vigia) | TV STM (Mocajuba) | TV Tucumã (Tucumã) | TV Xingu (São Félix do Xingu) | TV Guajará (Tailândia)
Tocantins: TV Norte Tocantins (Palmas) | TV Jalapão (Gurupi) | TV Paraíso (Paraíso do Tocantins) | TV Porto (Porto Nacional) | TV Boa Vista (Tocantinópolis)
Maranhão: TV Difusora (Imperatriz, São Luís, Caxias) | FC TV (Codó) | TV Lago Verde (Lago Verde) | TV Líder (Vargem Grande) | TV CentroNorte (Presidente Dutra)
Piauí: TV Cidade Verde (Teresina)
Ceará: TV Jangadeiro (Fortaleza)
Rio Grande do Norte: TV Ponta Negra (Natal)
Paraíba: TV Tambaú (João Pessoa) | TV Borborema (Campina Grande)
Pernambuco: TV Jornal (Caruaru, Recife)
Alagoas: TV Ponta Verde (Maceió)
Bahia: TV Aratu (Salvador)
Brasília: SBT Brasília1
Goiás: TV Serra Dourada (Goiânia)
Mato Grosso: SBT Cuiabá (Cuiabá) | SBT Rondonópolis (Rondonópolis) | SBT Sinop (Sinop) | SBT Nova Mutum (Nova Mutum) | SBT Sorriso (Sorriso) | Bem TV (Tangará da Serra) | COTV (Barra do Garças) | TV Centro-Oeste (Pontes e Lacerda) | SBT Colíder (Colíder) | TV Descalvados (Cáceres) | TV Ourominas (Matupá) | TV UNIFAMA (Guarantã do Norte) | TV Diamante (Diamantino) | TV Cidade Rosa (Poconé) | TV Real (Campo Verde) | TV Frizon (Paranatinga) | TV Médio Norte (Nortelândia) | TV Rio Verde (Lucas do Rio Verde) | TV Líder (Querência) | SBT Itiquira (Itiquira) | TV Bugres2 (Barra do Bugres) | TV Mirassol2 (Mirassol d'Oeste)
Mato Grosso do Sul: SBT MS (Campo Grande)
Espírito Santo: TV Tribuna (Vitória)
Rio de Janeiro: SBT Rio1 | SBT Interior RJ1 (Nova Friburgo)
Minas Gerais: TV Alterosa (Belo Horizonte, Divinópolis, Juiz de Fora, Manhuaçu, Varginha) | TV Vitoriosa (Ituiutaba)
São Paulo: SBT São Paulo1 (Osasco) | SBT Central1 (Jaú) | SBT RP1 (Ribeirão Preto) | SBT Interior3 (Araçatuba) TV Sorocaba (Sorocaba) | VTV (Campinas, Santos) TV Thathi (São Jose dos Campos)
Paraná: Rede Massa (Apucarana, Curitiba, Foz do Iguaçu, Francisco Beltrão, Londrina, Maringá, Ponta Grossa)
Santa Catarina: SCC SBT (Florianópolis, Lages)
Rio Grande do Sul: SBT RS1 (Porto Alegre)
---
SBT-owned-and-operated stations:
Grupo Raman Neves de Comunicação | Complexo de Comunicação O Rio Branco | Grupo James Camelli de Comunicação | TV Xapuri | TV Tropical | TV Allamanda | Organizações José Alcolumbre | Sistema Floresta de Comunicação | Organizações Nivaldo Pereira | Grupo Correio de Comunicação | Rede de Rádio e Televisão Vale do Xingu | Rádio e TV Cidade Sul do Pará | Tapajós Publicidade | Sistema Maratauira de Comunicações |Ouro Verde Comunicações | Rádio e TV Montes Claros de Alenquer | Rede de Comunicação Regional | Prefeitura Municipal de Dom Eliseu | Rádio Televisão Fraternidade | Grupo Ideal dos Montes | Bacex Comércio e Exportação | M.M. Studio Produções e Publicação | Conselho de Desenvolvimento Comunitário de Tucuma | TV Guajará (company) | Grupo Jovem de Comunicações | Grupo Boa Sorte | Sistema Boa Vista de Comunicação | Sistema Difusora de Comunicação | Sistema Sinal Verde de Comunicação | Grupo FC Oliveira | Sistema de Comunicação Lago Verde | Sistema Abreu de Comunicação | Sistema CentroNorte de Comunicação | Grupo Jelta | Sistema Jangadeiro de Comunicação | Sistema Opinião de Comunicação | Rede Tambaú de Comunicação | Sistema Jornal do Commercio de Comunicação | Grupo Aratu | Grupo João Alves de Queiroz | Grupo Roberto Dorner de Comunicação | Sistema de Rádio e Televisão Regional de Sorriso | Boom Comunicações | LF Comunicações e Entretenimento | Sistema Cidade de Rádio e Televisão | Grupo Nova Visão de Comunicação | Grupo Henry | Grupo Conti | Faculdade UNIFAMA | Empresa Diamantinense de Comunicação | TVP Televisão Poconé | Grupo Real | Grupo Frizon | Grupo Médio Norte | Tupi Comunicações | Sistema Líder de Comunicação | Grupo Matogrossense de Comunicação | Rede Centro-Oeste de Rádio e Televisão | Rede Tribuna | Diários Associados | Rede Vitoriosa de Comunicações | Sistema Araçá de Comunicação | Sistema Vanguarda de Comunicação | Empresa de Comunicação PRM | Rede Massa | Grupo SCC | Sistema Leste de Comunicação
---
Former stations:
TV A Crítica (Manaus | Parintins, Amazonas) (currently independent) | TV Cidade (Jaru, Rondônia) (moved to RedeTV!) | TV Altamira (Altamira, Pará) (moved to TV Cultura) | TV Eldorado (Marabá, Pará) (moved to Boas Novas as TV Kairós) | Amazônia TV (Parauapebas, Pará) (moved to RedeTV!) | TV Miracema (Miracema do Tocantins, Tocantins) (currently as Rede Meio Norte) | TV Jovem (Palmas, Tocantins) (moved to RecordTV) | TV Líder (Vargem Grande, Maranhão) (moved to RecordTV) | TV Cidade (Codó, Maranhão) (moved to RecordTV) | TV Maranhão Central (Santa Inês, Maranhão) (moved to Esporte Interativo BR as TV Eldorado) | TV Karajás (Imperatriz, Maranhão) (moved to RecordTV as TV Nativa) | TV Mirante (São Luís, Maranhão) (moved to Globo) | TV Açucena (Balsas, Maranhão) (moved to RecordTV) | TV Meio Norte (Teresina, Piauí) (currently as Rede Meio Norte) | NordesTV (Sobral, Ceará) (moved to Band) | TV Cidade (Fortaleza, Ceará) (moved to RecordTV) | TV O Norte (João Pessoa, Paraíba) (moved to Band as TV Manaíra) | TV Pajuçara (Maceió, Alagoas) (moved to RecordTV) | TV Atalaia (Aracaju, Sergipe) (moved to RecordTV) | TV Sul Bahia (Teixeira de Freitas, Bahia) (currently as RIT) | TV Itapoan (Salvador, Bahia) (moved to RecordTV; currently as RecordTV Itapoan) | TV Goyá (Goiânia, Goiás) (moved to RecordTV; currently as RecordTV Goiás) | TV Migrantes (Guarantã do Norte, Mato Grosso) (moved to RedeTV!) | TV Mutum (Nova Mutum, Mato Grosso) (moved to Rede Cidade Verde) | TV Conquista (Lucas do Rio Verde, Mato Grosso) (moved to RecordTV) | TV Cidade Verde (Cuiabá | Juína | Primavera do Leste | Rondonópolis | Sorriso | Tangará da Serra | Mato Grosso) (currently as Rede Cidade Verde) | TV Cidade (Rondonópolis, Mato Grosso) (moved to RecordTV) | TV SAT (Sorriso, Mato Grosso) (moved to RedeTV!) | TV Dourados (Dourados, Mato Grosso do Sul) (currently as RIT) | TV Vitória (Vitória, Espírito Santo) (moved to RecordTV) | TV Planície (Campos dos Goytacazes, Rio de Janeiro) (moved to Globo as InterTV Planície) | TVB (Campinas | Santos, São Paulo) (Campinas: moved to RecordTV, Santos: moved to Band) | Rede SC (Blumenau | Chapecó | Florianópolis | Joinville, Santa Catarina) (moved to RecordTV, currently as NDTV) | TV Barriga Verde (Florianópolis, Santa Catarina) (moved to Band) | TV Cultura (Chapecó, Santa Catarina) (moved to Globo as NSC TV) | TV Cultura (Florianópolis, Santa Catarina) (currently as Record News Santa Catarina) | TV Nativa (Pelotas, Rio Grande do Sul) (currently as Top TV) | TV Pampa (Carazinho | Pelotas | Santa Maria, Rio Grande do Sul) (moved to RedeTV!) | TV Tropical Boa Vista, Roraima (moved to RedeTV!)
---
Defunct stations:
RRC TV (Tarauacá, Acre) | TV Bragança (Bragança, Pará) | TV Real (Palmas, Tocantins) | TV Sapucaia (Rosário, Maranhão) | TV União dos Vales (Santa Inês, Maranhão) | TV Liberdade (Juína, Mato Grosso)
---
1Owned-and-operated station
2Unknown owner station
3Owned by Sistema Araça and Grupo Silvio Santos
Lean as main station