1960
1960-1961
Initially, TV Brasília started broadcasting at the channel 5 VHF, one month after the MiniCom changed to 6 VHF
1961-1962
1962-1963
1963-1964
1964-1968
1968-1973
1973-1974
1974-1977
1977
1977-1978
1978-1979
1979-1980
1980-1993
1993–1997
In 1993, the Diários Associados of Centro-Oeste created one logo to merge all services.
1997–1999
1999-2002
2002-2003
In 2002, the Brazilian politician called Paulo Octávio saved the channel from bankruptcy. At the moment the channel had only 15 workers, in the next year the Organizações Paulo Octávio made lots of biggest investiments in the station, making again one of the biggests in Distrito Federal.
2003-2014
2003–2007
2007-2008
2008–2010
In January 2008, the Diários Associados bought again TV Brasília, but now only 50% of the company.
2010-2014
2014–present
Current stations:
Amazonas: Inova TV (Manaus)
Roraima: TV Tropical (Boa Vista)
Rondônia: RedeTV! Rondônia (Porto Velho) | RedeTV! Ji-Paraná (Ji-Paraná) | RedeTV! Ariquemes (Ariquemes) | RedeTV! Vilhena (Vilhena) | RedeTV! Machadinho (Machadinho d'Oeste) | TV Cidade (Jaru) | Kake TV (Pimenta Bueno)
Amapá: TV Tucuju (Macapá)
Pará: RedeTV! Belém (Belém) | RedeTV! Altamira (Altamira) | RedeTV! Marabá (Marabá) | Amazônia TV (Parauapebas) | RedeTV! Castanhal (Castanhal) | RedeTV! Itaituba (Itaituba) | RedeTV! Canaã (Canaã dos Carajás) | TV Atalaia (Óbidos) | RedeTV! Paragominas (Paragominas) | TV APS2 (Oriximiná)
Tocantins: RedeTV! Tocantins (Palmas) | TV Líder (Araguaína)
Maranhão: TV São Luís (São Luís) | TV Guanaré (Caxias) | TV Capital (Balsas) | TV Tropical (Barão de Grajaú) | TV Clube (Açailândia) | TV Nova Era (Lago da Pedra) | TV Bacabal (Bacabal) | TV Jitirana (Barra do Corda) | TV Viana (Viana) | RedeTV! Pinheiro (Pinheiro) | TV Rosário (Rosário) | TV Cidade (Zé Doca) | TV Vale do Itapecuru2 (Itapecuru-Mirim) | TV Impacto2 (Coroatá) | O Dia TV (Santa Quitéria do Maranhão)
Piauí: O Dia TV (Teresina)
Ceará: RedeTV! Fortaleza1 (Fortaleza)
Paraíba: TV Arapuan (João Pessoa) | TV Maior (Campina Grande)
Pernambuco: RedeTV! Recife1 (Recife)
Brasília: TV Brasília3
Mato Grosso: TV Pantanal (Cuiabá) | Gente TV (Sinop) | RedeTV! Tangará (Tangará da Serra) | RedeTV! Alta Floresta1 (Alta Floresta) | TV Pantaneira (Poconé) | TV SAT (Sorriso) | TV Brasnorte (Brasnorte) | TV Pioneira (Água Boa) | TV Portal da Amazônia (Pontes e Lacerda) | TV Migrantes (Guarantã do Norte) | TV Cidade Interativa (Canarana) | TV Peixoto (Peixoto de Azevedo) | RedeTV! Campo Novo Do Parecis1 (Campo Novo do Parecis) | RedeTV! Barra do Bugres (Barra do Garças) | TV Terra1 (Lucas do Rio Verde) | TV Apiacás (Apiacás) | TV Médio Norte (Nortelândia) | TV Ubiratã2 (Nova Ubiratã)
Espírito Santo: RedeTV! ES (Vila Velha, Vitória)
Rio de Janeiro: RedeTV! Rio de Janeiro1
Minas Gerais: RedeTV! Belo Horizonte1 (Belo Horizonte)
São Paulo: RedeTV! São Paulo1 (Osasco)
Paraná: Tenda TV 2 (Arapongas) | TV Sudoeste (Pato Branco)
Santa Catarina: TV Araucária4 (Lages)
Rio Grande do Sul: TV Pampa (Carazinho, Pelotas, Porto Alegre, Santa Maria)
---
Owned station and operated by RedeTV!:
RCC | Grupo Leal Maia de Comunicação | Sistema Gurgacz de Comunicação | Grupo Furtado de Comunicação | Kake TV (company) | Sistema Beija-Flor de Radiodifusão | Sistema Livre de Comunicação | Grupo Amazônia TV | Rede Norte de Comunicação | Rádio e Televisão Cidade Dourada | Serra Sul Publicidade e Propaganda | Sistema Atalaia de Comunicação | Rede de Televisão Paraense | TSRL | TELEAMA | Grupo Zildêni Falcão | Sistema Guanaré de Comunicação | Radiomar Rádio e TV do Maranhão | Sistema Maranhão Norte de Telecomunicações | Sistel Sistema de Televisão | TV Mearim | Sistema Timon de Rádiodifusão | Fundação para Preservação da Fauna e da Flora da Chapada do Araripe | Viana Sistema de Televisão | Rádio Princesa da Baixada | Sistema de Comunicação Rosariense | TV Maranhão Central | Sistema O Dia de Comunicação | Sistema Arapuan de Comunicação | Sistema Correio de Comunicação | Diários Associados | Organizações Paulo Octávio | Grupo Gazeta de Comunicação | Rádio e Televisão Regional | Rádio Marco Zero | Emissoras Reunidas | Televisão Sat (company) | Grupo Ferrari | Televisão Pioneira (company) | TV Portal da Amazônia (company) | Televisão Nhambiquara | Portal do Xingu Comunicação e Publicidade | TV Peixoto (company) | Televisão Taina-Biú | Melo Comunicação | TV Monte Serra | Grupo Carone | Associação Cultural de Arapongas | Rede Celinauta de Comunicação | Grupo SCC | Grupo Renascer | Rede Pampa
---
Former Station:
TV5 (Rio Branco, Acre)(moved to Band) | TV Gazeta (Rio Branco, Acre)(moved to RecordTV) | TV Amazônia (Santarém, Pará)(moved to Rede Super) | ABC TV (Rio Branco, Acre) (moved to TV Gazeta as TVA Rio Branco) | TV Rauland (Belém, Pará)(moved to TV Gazeta as TV Grão Pará) | Sil TV (Gurupi,Tocantins)(moved to Band) | TV Cidade (São Luís, Maranhão)(moved to RecordTV) | TV Nativa (Imperatriz, Maranhão)(moved to RecordTV) | TV Praia Grande (São Luís, Maranhão)(moved to TV Cultura as TV Maranhense) | TV Feliz (Natal, Rio Grande do Norte)(current as an independent) | TV Cidade (Aracaju, Sergipe)(current as Rede Nordeste TV by independent) | TV União (Brasília)(current as Rede União) | TV Elo (Jataí, Goiás)(moved to RecordTV as TV Sucesso) | TV Portal (Terra Nova do Norte, Mato Grosso)(moved to Rede Cidade Verde) | TV Piraíba (Colíder, Mato Grosso)(moved to Rede Cidade Verde) | TV Cidade (Nova Mutum, Mato Grosso)(moved to RecordTV) | TV Cuiabá (Cuiabá, Mato Grosso)(moved to Rede Brasil) | TV Tangará (Tangará da Serra, Mato Grosso)(moved to SBT as Bem TV) | TV Luverdense (Lucas do Rio Verde, Mato Grosso)(moved to RecordTV as TV Conquista) | TV Rondon (Cuiabá | Rondonópolis, Mato Grosso)(current as SBT Cuiabá and SBT Rondonópolis) | TV Cidade (Sinop, Mato Grosso)(current as SBT Sinop) | TV Regional (Uberaba, Minas Gerais)(current as Band Triângulo) | VTV (Santos, São Paulo)(moved to SBT) | RedeTV! Sul (Lages, Santa Catarina)(current as SCC SBT) | TV Urbana (Porto Alegre, Rio Grande do Sul)(current as an independent) | TV Norte Boa Vista (Boa Vista, Roraima) (moved to SBT)
---
Defunct station:
TV Quinari (Rio Branco, Acre) | TV Equatorial (Macapá, Amapá) | TV Graciosa (Palmas, Tocantins) | TV Cristal (Palmas, Tocantins) | TV Cidade (Bacabal, Maranhão) | TV Capital (Imperatriz, Maranhão) | TV São Bento (São Bento, Maranhão) | TV ZTC (Caxias, Maranhão) | TV Teresina (Teresina, Piauí) | TV Atalaia News (Aracaju, Sergipe) | VTV (Goiânia, Goiás) | TV Viana (Assis Chateaubriand, Paraná)
---
1Owned-and-operated station
2Unknow owner station
3Owned by Diários Associados and Organizações Paulo Octávio
4Owned by SCC and Grupo Renascer
Lean as main station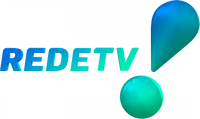 Current stations:
Amazonas: TV Norte Amazonas (Manaus, Parintins)
Acre: TV Rio Branco (Rio Branco) | TV Juruá (Cruzeiro do Sul) | TV Xapuri (Xapuri)
Roraima: TV Norte Boa Vista (Boa Vista)
Rondônia: TV Allamanda (Porto Velho)
Amapá: TV Amazônia (Macapá) | TV Ferreira Gomes (Ferreira Gomes) | TV Jari (Laranjal do Jari) | TV Serra do Navio (Serra do Navio)
Pará: SBT Pará1 (Belém) | TV Paraense (Castanhal) | TV Floresta (Tucuruí) | SBT Capanema (Capanema) | TV São Miguel (São Miguel do Guamá) | TV Ponta Negra (Santarém) | TV Correio (Marabá) | TV Vale do Xingu (Altamira) | TV Cidade (Redenção) | TV Tapajoara (Itaituba) | TV Abaetetuba (Abaetetuba) | SBT Paragominas (Paragominas) | TV Montes Claros (Alenquer) | SBT Xinguara (Xinguara) | TV Atlântico (Dom Eliseu) | TV Fraternidade (Curuçá) | TV Ideal (Vigia) | TV STM (Mocajuba) | TV Tucumã (Tucumã) | TV Xingu (São Félix do Xingu) | TV Guajará (Tailândia)
Tocantins: TV Norte Tocantins (Palmas) | TV Jalapão (Gurupi) | TV Paraíso (Paraíso do Tocantins) | TV Porto (Porto Nacional) | TV Boa Vista (Tocantinópolis)
Maranhão: TV Difusora (Imperatriz, São Luís, Caxias) | FC TV (Codó) | TV Lago Verde (Lago Verde) | TV Líder (Vargem Grande) | TV CentroNorte (Presidente Dutra)
Piauí: TV Cidade Verde (Teresina)
Ceará: TV Jangadeiro (Fortaleza)
Rio Grande do Norte: TV Ponta Negra (Natal)
Paraíba: TV Tambaú (João Pessoa) | TV Borborema (Campina Grande)
Pernambuco: TV Jornal (Caruaru, Recife)
Alagoas: TV Ponta Verde (Maceió)
Bahia: TV Aratu (Salvador)
Brasília: SBT Brasília1
Goiás: TV Serra Dourada (Goiânia)
Mato Grosso: SBT Cuiabá (Cuiabá) | SBT Rondonópolis (Rondonópolis) | SBT Sinop (Sinop) | SBT Nova Mutum (Nova Mutum) | SBT Sorriso (Sorriso) | Bem TV (Tangará da Serra) | COTV (Barra do Garças) | TV Centro-Oeste (Pontes e Lacerda) | SBT Colíder (Colíder) | TV Descalvados (Cáceres) | TV Ourominas (Matupá) | TV UNIFAMA (Guarantã do Norte) | TV Diamante (Diamantino) | TV Cidade Rosa (Poconé) | TV Real (Campo Verde) | TV Frizon (Paranatinga) | TV Médio Norte (Nortelândia) | TV Rio Verde (Lucas do Rio Verde) | TV Líder (Querência) | SBT Itiquira (Itiquira) | TV Bugres2 (Barra do Bugres) | TV Mirassol2 (Mirassol d'Oeste)
Mato Grosso do Sul: SBT MS (Campo Grande)
Espírito Santo: TV Tribuna (Vitória)
Rio de Janeiro: SBT Rio1 | SBT Interior RJ1 (Nova Friburgo)
Minas Gerais: TV Alterosa (Belo Horizonte, Divinópolis, Juiz de Fora, Manhuaçu, Varginha) | TV Vitoriosa (Ituiutaba)
São Paulo: SBT São Paulo1 (Osasco) | SBT Central1 (Jaú) | SBT RP1 (Ribeirão Preto) | SBT Interior3 (Araçatuba) TV Sorocaba (Sorocaba) | VTV (Campinas, Santos) TV Thathi (São Jose dos Campos)
Paraná: Rede Massa (Apucarana, Curitiba, Foz do Iguaçu, Francisco Beltrão, Londrina, Maringá, Ponta Grossa)
Santa Catarina: SCC SBT (Florianópolis, Lages)
Rio Grande do Sul: SBT RS1 (Porto Alegre)
---
SBT-owned-and-operated stations:
Grupo Raman Neves de Comunicação | Complexo de Comunicação O Rio Branco | Grupo James Camelli de Comunicação | TV Xapuri | TV Tropical | TV Allamanda | Organizações José Alcolumbre | Sistema Floresta de Comunicação | Organizações Nivaldo Pereira | Grupo Correio de Comunicação | Rede de Rádio e Televisão Vale do Xingu | Rádio e TV Cidade Sul do Pará | Tapajós Publicidade | Sistema Maratauira de Comunicações |Ouro Verde Comunicações | Rádio e TV Montes Claros de Alenquer | Rede de Comunicação Regional | Prefeitura Municipal de Dom Eliseu | Rádio Televisão Fraternidade | Grupo Ideal dos Montes | Bacex Comércio e Exportação | M.M. Studio Produções e Publicação | Conselho de Desenvolvimento Comunitário de Tucuma | TV Guajará (company) | Grupo Jovem de Comunicações | Grupo Boa Sorte | Sistema Boa Vista de Comunicação | Sistema Difusora de Comunicação | Sistema Sinal Verde de Comunicação | Grupo FC Oliveira | Sistema de Comunicação Lago Verde | Sistema Abreu de Comunicação | Sistema CentroNorte de Comunicação | Grupo Jelta | Sistema Jangadeiro de Comunicação | Sistema Opinião de Comunicação | Rede Tambaú de Comunicação | Sistema Jornal do Commercio de Comunicação | Grupo Aratu | Grupo João Alves de Queiroz | Grupo Roberto Dorner de Comunicação | Sistema de Rádio e Televisão Regional de Sorriso | Boom Comunicações | LF Comunicações e Entretenimento | Sistema Cidade de Rádio e Televisão | Grupo Nova Visão de Comunicação | Grupo Henry | Grupo Conti | Faculdade UNIFAMA | Empresa Diamantinense de Comunicação | TVP Televisão Poconé | Grupo Real | Grupo Frizon | Grupo Médio Norte | Tupi Comunicações | Sistema Líder de Comunicação | Grupo Matogrossense de Comunicação | Rede Centro-Oeste de Rádio e Televisão | Rede Tribuna | Diários Associados | Rede Vitoriosa de Comunicações | Sistema Araçá de Comunicação | Sistema Vanguarda de Comunicação | Empresa de Comunicação PRM | Rede Massa | Grupo SCC | Sistema Leste de Comunicação
---
Former stations:
TV A Crítica (Manaus | Parintins, Amazonas) (currently independent) | TV Cidade (Jaru, Rondônia) (moved to RedeTV!) | TV Altamira (Altamira, Pará) (moved to TV Cultura) | TV Eldorado (Marabá, Pará) (moved to Boas Novas as TV Kairós) | Amazônia TV (Parauapebas, Pará) (moved to RedeTV!) | TV Miracema (Miracema do Tocantins, Tocantins) (currently as Rede Meio Norte) | TV Jovem (Palmas, Tocantins) (moved to RecordTV) | TV Líder (Vargem Grande, Maranhão) (moved to RecordTV) | TV Cidade (Codó, Maranhão) (moved to RecordTV) | TV Maranhão Central (Santa Inês, Maranhão) (moved to Esporte Interativo BR as TV Eldorado) | TV Karajás (Imperatriz, Maranhão) (moved to RecordTV as TV Nativa) | TV Mirante (São Luís, Maranhão) (moved to Globo) | TV Açucena (Balsas, Maranhão) (moved to RecordTV) | TV Meio Norte (Teresina, Piauí) (currently as Rede Meio Norte) | NordesTV (Sobral, Ceará) (moved to Band) | TV Cidade (Fortaleza, Ceará) (moved to RecordTV) | TV O Norte (João Pessoa, Paraíba) (moved to Band as TV Manaíra) | TV Pajuçara (Maceió, Alagoas) (moved to RecordTV) | TV Atalaia (Aracaju, Sergipe) (moved to RecordTV) | TV Sul Bahia (Teixeira de Freitas, Bahia) (currently as RIT) | TV Itapoan (Salvador, Bahia) (moved to RecordTV; currently as RecordTV Itapoan) | TV Goyá (Goiânia, Goiás) (moved to RecordTV; currently as RecordTV Goiás) | TV Migrantes (Guarantã do Norte, Mato Grosso) (moved to RedeTV!) | TV Mutum (Nova Mutum, Mato Grosso) (moved to Rede Cidade Verde) | TV Conquista (Lucas do Rio Verde, Mato Grosso) (moved to RecordTV) | TV Cidade Verde (Cuiabá | Juína | Primavera do Leste | Rondonópolis | Sorriso | Tangará da Serra | Mato Grosso) (currently as Rede Cidade Verde) | TV Cidade (Rondonópolis, Mato Grosso) (moved to RecordTV) | TV SAT (Sorriso, Mato Grosso) (moved to RedeTV!) | TV Dourados (Dourados, Mato Grosso do Sul) (currently as RIT) | TV Vitória (Vitória, Espírito Santo) (moved to RecordTV) | TV Planície (Campos dos Goytacazes, Rio de Janeiro) (moved to Globo as InterTV Planície) | TVB (Campinas | Santos, São Paulo) (Campinas: moved to RecordTV, Santos: moved to Band) | Rede SC (Blumenau | Chapecó | Florianópolis | Joinville, Santa Catarina) (moved to RecordTV, currently as NDTV) | TV Barriga Verde (Florianópolis, Santa Catarina) (moved to Band) | TV Cultura (Chapecó, Santa Catarina) (moved to Globo as NSC TV) | TV Cultura (Florianópolis, Santa Catarina) (currently as Record News Santa Catarina) | TV Nativa (Pelotas, Rio Grande do Sul) (currently as Top TV) | TV Pampa (Carazinho | Pelotas | Santa Maria, Rio Grande do Sul) (moved to RedeTV!) | TV Tropical Boa Vista, Roraima (moved to RedeTV!)
---
Defunct stations:
RRC TV (Tarauacá, Acre) | TV Bragança (Bragança, Pará) | TV Real (Palmas, Tocantins) | TV Sapucaia (Rosário, Maranhão) | TV União dos Vales (Santa Inês, Maranhão) | TV Liberdade (Juína, Mato Grosso)
---
1Owned-and-operated station
2Unknown owner station
3Owned by Sistema Araça and Grupo Silvio Santos
Lean as main station