Contents

2007–2009
2009–2014
2014–2020
2020–present
DZMM TeleRadyo
2007–2009
| | |
| --- | --- |
| | SVG NEEDED |
2009–2020
2009–2014
| | |
| --- | --- |
| | SVG NEEDED |
2014–2020
| | |
| --- | --- |
| | SVG NEEDED |
TeleRadyo
2020–present
On May 5, 2020, DZMM callsign was dropped in their logo after ABS-CBN issued a cease and desist order by the National Telecommunications Commission (NTC) against to its radio counterpart and other ABS-CBN free TV and radio stations nationwide. The last program to air on May 5 was S.R.O.: Suhestyon, Reaksyon at Opinyon, which was supposed to air until 11pm (PST) but ended broadcasts at 8:20pm instead. Most TeleRadyo programming resumed on May 8 at 5am (PST), while the old DZMM TeleRadyo logo appeared as a secondary logo (and as a bumper logo) beginning midday, with the TeleRadyo logo being primary.
On May 10, 2020, its refurbished logo and bumper began to be used full-time replacing the old logos and bumper.
On May 27, 2020, the channel's primary bumper was updated.
Despite the callsign drop. DZMM and Radyo Patrol will exist as ABS-CBN's legacy brands, which the callsign is currently used in their section in ABS-CBN News website, and their username handles in their social media accounts (under @DZMMTeleRadyo).
See also
Part of Lopez Holdings Corporation
---
Predecessor companies:
Bolinao Electronics Corporation | Alto Broadcasting System/Alto Sales Corporation | Chronicle Broadcasting Network | Banahaw Broadcasting Corporation
---
Owner
Lopez, Inc. (56.08%) | ABS-CBN Holdings Corporation (32.1%) | Public Ownership (42.92%)
---
Parent
Lopez, Inc. (Lopez Holdings Corporation)
---
Divisions
ABS-CBN Entertainment (Break Bumpers | Other) | ABS-CBN News and Current Affairs | CineMedia Group (Dreamscape Entertainment (On-Screen Logos) | Dreamscape Digital | Cosyne Multimedia) | iCONN | Star Creatives Television | Star Magic
---
Subsidiaries
ABS-CBN Global Ltd. | ABS-CBN International | ABS-CBN International Distribution | ABS-CBN Foundation, Inc. | ABS-CBN Themed Experiences | ABS-CBN Shared Service Center | Bantay Bata 163 | Bantay Kalikasan | Sagip Kapamilya | Knowledge Channel Foundation | Bayan Productions | Big Dipper | Creative Programs | The Chosen Bun
---
ABS-CBN Films
Star Cinema | Black Sheep Productions | Quantum Films | TFC at the Movies
---
TV Stations
ABS-CBN Regional
DZOE-TV (Metro Manila) | D-3-ZO-TV (North Luzon) | DZAD-TV (Southern Tagalog) | DYPR-TV (Palawan) | DZNC-TV (Bicol) | DYCB-TV (Central Visayas) | DYAB-TV (Eastern Visayas) | DYAF-TV (Panay) | DYXL-TV (Negros) | DXZT-TV (South Central Mindanao) | DXCS-TV (Cagayan De Oro) | DXAS-TV (Southern Mindanao) | DXLL-TV (Zamboanga)
---
Television channels
Analog/Digital free-to-air channels
A2Z1 (Other) | Knowledge Channel3
Cable/Satellite channels
ABS-CBN News Channel | Cinema One | Cine Mo! | Jeepney TV | Kapamilya Channel | Metro Channel | Myx | Radyo Patrol Davao | TeleRadyo | TeleRadyo Cebu
International channels
ANC Global | S+A Global | Cinema One Global | Myx TV | TFC
---
Telecommunications and digital media
ABS-CBN Digital Media | ABS-CBN TVplus | ABS-CBN TVplus Go | Destiny Cable | SkyCable | Sky Fiber
---
Licensed products
ABS-CBN Publishing, Inc.
---
Web TV
iWant TFC | Kapamilya Online Live | Sky On Demand
---
YouTube Channels
ABS-CBN Entertainment | ABS-CBN News | ABS-CBN Lifestyle | ABS-CBN Star Cinema | ABS-CBN Talk | MYX Philippines | Push | Star Magic
---
Internet and Social Media
ABS-CBN Interactive | ABS-CBN News | Choose Philippines | DZMM.com.ph | Hero | Just Love Kids | KTX | Push.com.ph | PATROL.PH | TrabaHanap.com
---
TV Productions and Partners
CBN Asia
---
Recording companies and other subsidiaries
Star Music (Logo Variations | Other) | TNT Records | ABS-CBN Philharmonic Orchestra
---
Inactive
Cinema One Premium HD
---
Former TV Productions and Subsidiaries
AMCARA Broadcasting Network | Probe Productions | TAPE Inc.
---
Former and Defunct
Asianovela Channel | ABS-CBN S+A (HD) | ABS-CBN TVplus | ABS-CBN TVplus Go | ABS-CBN (Logo Variations | Other) | ABS-CBNmobile | ABS-CBN Regional Channel | ABS-CBN Sports | The ABS-CBN Store | ABS-CBN Studio Experience | Balls/Balls HD | CgeTV | Hero | KidZania Manila | Kapamilya Box Office | Liga | LVN Pictures Inc. | Maxxx | Multiply | MOR Philippines | Movie Central | O Shopping2 | Tag | Velvet | Roadrunner Network, Inc. | Sky Direct | Skylight Films | Star Home Video | Yey! (Other)
---
Inactive Radio networks
ABS-CBN Radio
---
Inactive TV Stations
ABS-CBN Regional
DWWX-TV 2 (Metro Manila)
---
Inactive Television channels
Analog free-to-air channels
ABS-CBN (Logo Variations | Other) | ABS-CBN S+A (HD)
Digital free-to-air channels
Asianovela Channel | Cine Mo! | Jeepney TV | Kapamilya Box Office | Knowledge Channel | Movie Central | Myx | O Shopping2 | TeleRadyo | Yey!
1Blocktime with ZOE Broadcasting Network
2Joint venture with CJ ENM
3Blocktime with Broadcast Enterprises and Affiliated Media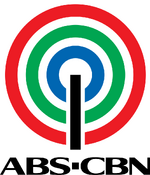 Headquarters:
ELJ Communications Center, Eugenio Lopez Drive, Diliman, Quezon City, Metro Manila, Philippines
ABS-CBN Broadcasting Center, Sgt. Esguerra Avenue corner Mother Ignacia Street, Diliman, Quezon City, Metro Manila, Philippines