The Telecurso is an educational system created by Fundação Roberto Marinho in 1977. It is divided into 2 sections: Ensino Médio (previous 2° Grau) and Ensino Fundamental (previous 1° Grau). It is available via broadcasts on many brazilian TV channels (namely, TV Cultura, TV Brasil, Rede Vida, TV Aparecida and Fundação Roberto Marinho's own Canal Futura) and via Telecurso's own website. The main broadcaster was Rede Globo, from Telecurso's creation until 2014.
Telecurso 2º Grau
1977-1981
1981-1994
Telecurso 1º Grau
1981-1986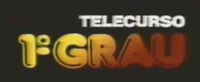 Telecurso 2000
1995-2008, 2012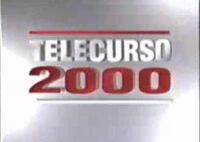 Novo Telecurso
2008-2014
Telecurso
2014-present

On November 14th 2014, and for the first time, Rede Globo stopped broadcasting Telecurso, with its programming block being now occupied by news program Hora Um. However, the other TV channels continue broadcasting Telecurso until today.
External links
https://www.telecurso.org.br/ Telecurso's website (in Portuguese)
Community content is available under
CC-BY-SA
unless otherwise noted.