Television Sydney (TVS) was a free-to-air sponsors-based community television station broadcasting in Sydney, Australia.
2006–2012
TVS, a free-to-air community television station, began transmission on 20 February 2006 on channel 31. On 1 March 2010, TVS began simulcasting on Freeview channel 44. The callsign TSN stood for Television Sydney New South Wales.
2012–2015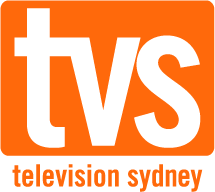 The logo was updated in 2012 with the T and the V being attached together and conjoint at the crossbar. After losing its community franchise and the battle to remain on air on 8 December 2015, the channel ceased broadcasting on 20 December after almost 10 years on air.
Free-to-air television in Australia
Main
---
---
---