This page only shows primary logo variants.
For other related logos and images, see:
2006–present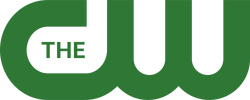 The logo and identity for The CW were created by Troika Design Group. The new logo was presented in May 2006, and The CW launched on September 18, 2006, formed by the merger of The WB. The logo, which consists of the letters "C" and "W" connected to one another, has drawn comparisons to the logo for WarnerMedia-owned CNN.
See also
References
External links