Not to be confused with The Ellen Show.
2003–present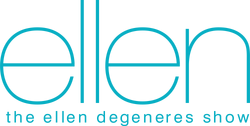 This logo has been used in different styles such as being in boxes and different colors but the logo has been exactly the same.
On May 12, 2021, it was confirmed by Ellen Degeneres that the upcoming nineteenth season of the show will be its last.