Kingdom of the Sun
Kingdom of the Sun redirects here.
1994–1998 (unused)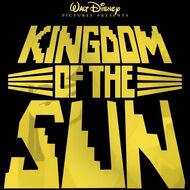 The Emperor's New Groove began production in 1994 under the name of Kingdom of the Sun. The movie was originally planned as a musical epic having a complete different plot and darker tone in contrast with the official release, it would also had much more focus into the Inca culture. Unfortunately, due production issues, this version of the film went totally scrapped yet some of its elements remained in the final product.
Kingdom in the Sun
1998–2000 (pre-release)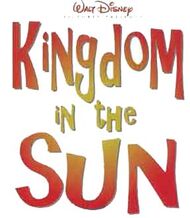 Following the cancelation of the previous project, the movie was reimagined as a simple comedy with story putting more focus on the Emperor character than originally planned. Most characters of the main cast like Pacha, Kuzco (whose original name was Manco), Yzma and the inclusion of Kronk, were retained but with major changes in their personalities and designs. The name of the film was slightly changed to Kingdom in the Sun, although this was a placeholder title before its release on December 15, 2000.
Community content is available under
CC-BY-SA
unless otherwise noted.