This page only shows primary logo variants.
For other related logos and images, see:
Billy & Mandy in Trepanation of the Skull and You
1995 (pilot)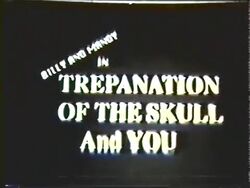 The Grim Adventures of Billy & Mandy
2000 (pilot)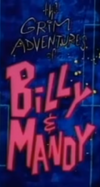 2003–2007
The series first aired as a series of shorts on Grim and Evil from 2001 to 2003. Even though the show premiered in 2003, the 2003 episodes were originally part of Grim and Evil to begin with.