This page only shows primary logo variants.
For other related logos and images, see:
1987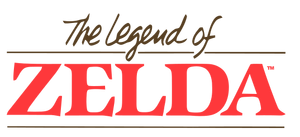 This logo was only used in the north american and european cover-art of the original NES game.
1991–present
1991–2000
First appearing on the English language version of A Link to the Past in 1991, this logo was used for all the North American and international releases of early Zelda games until the end of the N64 era.
1998–2002 (Japan), 2002–present (international)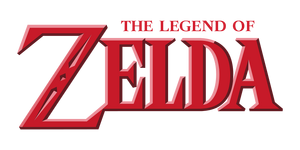 A modified design of the previous logo, with a different font on the The Legend of lettering and tweaked wordmark, debuted in the Japanese version of Ocarina of Time. It was only used in the japanese releases of Zelda games until 2002. With the launch of Wind Waker this logo began to be used internationally.
1998–2000, 2006–present
The 3D variant of the logo above originally appeared on the Japanese version of Ocarina of Time and Majora's Mask. It was later brought back in Twilight Princess, and since then it has been used in other Wii games such as: Skyward Sword and A Link Between Worlds (it was also used in their HD remakes and the 3DS Remasters of the Nintendo 64 games too).
2001–2007
A flat variant of the logo with an orange outline was used only in Game Boy Color/Advance and DS games such as: Oracle of Seasons, Four Swords, The Minish Cap and Phantom Hourglass.
2017, 2019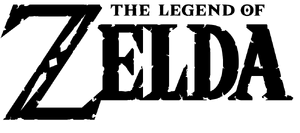 This alternate version of the logo was used on Breath of the Wild and Link's Awakening
Consoles
Color TV-Game | Nintendo Entertainment System | Super Nintendo Entertainment System | Nintendo 64 (64DD) | GameCube | Wii | Wii U | Nintendo Switch1
---
Handhelds

Game & Watch | Virtual Boy | Nintendo DS (Nintendo DSi) | Nintendo 3DS (XL | 2DS | New) | Nintendo Switch1
---
Classic Editions
NES Classic Edition | SNES Classic Edition
---
Franchises

Main Series Video Games
Red, Blue, Green (JP), (Yellow) | Gold, Silver (Crystal) | Ruby, Sapphire (Emerald) | Diamond, Pearl (Platinum) | Black, White (Black 2, White 2) | X, Y | Sun, Moon (Ultra Sun, Ultra Moon) | Sword, Shield
---
---
---
---
---
---
---
---
---
---
---
---
---

Donkey Kong | Fire Emblem | Yoshi
---
Services
My Nintendo | Nintendo Direct | Nintendo eShop | Nintendo Network | Nintendo Switch Online | Virtual Console
---
Other
Amiibo | Kyoto Broadcasting System (4.95%) | Monolith Soft | Next Level Games | Nintendo Minute | DeNA (10%) | NDcube | Nintendo Labo | Nintendo Seal of Quality | Seattle Mariners (10%) | Nintendo New York | Retro Studios
---
Smart-Device Applications
Miitomo | Nintendo Switch Parental Controls
---
Defunct
Art Style | Club Nintendo | Nintendo Anime Channel | Nintendo DSi Shop | Nintendo Power | Nintendo Video | Nintendo Wi-Fi Connection | Touch Generations | Miiverse | Nintendo Spotlight | Nintendo TVii | Wii Shop Channel | WiiWare | Triforce
---
Notes
1 Nintendo Switch is a hybrid console which acts both as a home and handheld unit and satisfies the criteria for both categories.