MCDisney
2011-2012
| | |
| --- | --- |
| | LOGO MISSING |
The server launched on August 11, 2011 as McDisney, by therealduckie.
McMagic Parks
2012-2014

In the February of 2012, the server was renamed McMagic.
MCMagicParks
2014-2015

On November 13, 2014 McMagic rebranded the server and every social site to a unified name known as MCMagicParks.
2015-2016

In 2015, the logo was slightly changed.
The Palace Network
2016-2017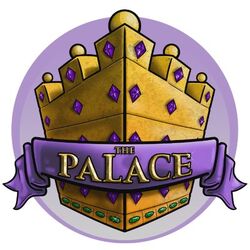 On November 18, 2016, MCMagic was rebranded, merged, and renamed The Palace Network.
2017-2021
On April 22, 2017 The Palace Network changed its logo.
On July 9, 2021, the server permanently closed, due to the allegations against the owner were confirmed with evidence, as other managers basically didn't want to take ownership of the server. The official website also shut down as well. Players who used to go on this server, will have to go to other Minecraft: Java Edition servers with Walt Disney World and Universal Orlando theme parks and resorts, like McParks and McBlockBuilds.