MCDisney
2011-2012
| | |
| --- | --- |
| | LOGO MISSING |
The server launched on August 11, 2011 as McDisney, by therealduckie.
McMagic Parks
2012-2014

In the February of 2012, the server was renamed McMagic.
MCMagicParks
2014-2015

On November 13, 2014 McMagic rebranded the server and every social site to a unified name known as MCMagicParks.
2015-2016

In 2015, the logo was slightly changed.
The Palace Network
2016-2017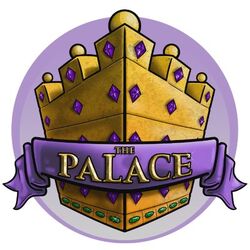 On November 18, 2016, MCMagic was rebranded, merged, and renamed The Palace Network.
2017-present
On April 22, 2017 The Palace Network changed its logo.
Community content is available under
CC-BY-SA
unless otherwise noted.