2016–2019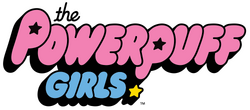 Notes
This is a reboot of the classic 1998 series of the same name.
This CN original banner is similar to the 2017 Hulu print of the 1998 series.

During a 2015 network upfront, 

Cartoon Network announced that The Powerpuff Girls would be rebooted in 2016. The reboot was first aired on April 4, 2016 (April 28, 2016 in UK).