SM Shoemart
1972–1991

In 1972, SM (then Shoemart) converted their existing shoe store in Carriedo, Manila into their first department store. Within a decade, they opened three more branches in; Makati; Cubao, Quezon City; and Iloilo, their first branch outside of Metro Manila and Luzon. These stores went by the name SM Shoemart. By the mid-1980s, the chain had opened six department stores, with two more branches in Harrison Plaza and in the first supermall - SM City North EDSA.
By the opening of SM City North EDSA and subsequent supermalls in Centerpoint (Sta. Mesa) and Megamall, SM had mostly dropped the Shoemart name in their department stores and, outside of plastic bag branding, simply went by SM. This persisted until the late-1990s when SM started including 'Department Store' in the branding to separate their malls and other retail stores from their flagship department stores.
1991–1999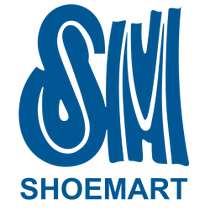 Presumably around the time of the opening of SM Megamall and/or SM Southmall, SM Shoemart's logo was slightly changed; the SM symbol was updated to a cleaner and more symmetrical shape from its original 1972 iteration. The word 'SHOEMART' was also moved from the right side of the 'SM' to the bottom of the 'SM'. This logo was presumably seen on plastic bag branding only.
SM Department Store
1999–2010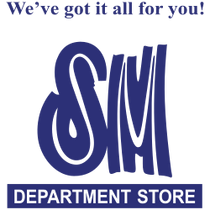 In 1999, SM rebranded SM Shoemart into SM Department Store, though the 'Department Store' branding had already been added in the signages of the stores in SM City Bacoor and SM City Fairview; both which opened two years before the official rebranding.
2010–2012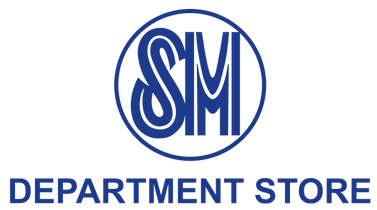 In 2010, as part of SM's rebranding, the SM Department Store was heavy simplified. The blue box was eliminated, leaving only the words 'DEPARTMENT STORE' at the bottom of the new SM logo.
The SM Store
2012–present
In 2012, SM Department Store was rebranded once again to The SM Store. Initially used in the overseas Guam store at the Agana Shopping Center, the new brand was first used in an SM Supermall in the then newly-opened Masinag branch. It was initially named as SM Store for the branches in Guam and Masinag. The text 'The' was added in subsequent branches and is used up to this day.