1999-2005
The UEFA Super Cup intro is the same as it was used in UEFA Cup. The logo consits with player (UEFA Cup) and the star (UEFA Champions League). The logo was used for the first time during the 2000 UEFA Super Cup between Real Madrid CF and Galatasaray SK.
2005-2011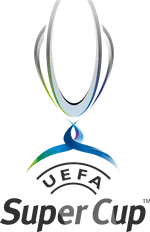 In 2005, the UEFA Super Cup introduced a new logo, the ball star and the player were replaced by the curved Super Cup. The Super Cup words are now in lowercase.
2012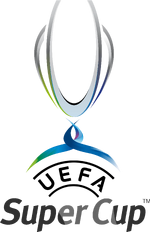 In 2012, The UEFA logo was given an update. This was a unique UEFA Super Cup logo which was only used in the 37th edition in 2012. 
2013-present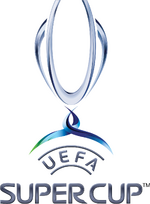 In 2013, The UEFA Super Cup logo was been revamped again. The SUPER CUP letters are again uppercase.