Admiral Sven
Formerly Toohak113
Call me Magnus, Sven or whatever
I am an administrator on Logopedia who has been engaged with it since 2010 back when it first started, however I have only joined 9 years later.  I am passionate for logos, and this wiki has been useful to me for a long time.
My area of wiki expertise is grammar, and I regularly correct SPaG errors on Logopedia and Wikipedia.
I also blog on this thing.
If you'd like to chat, please don't be afraid to leave a message on my talk page.  I'll get back to you as soon as possible.
cy-1

Fe all y defnyddiwr 'ma gyfrannu ar lefel

syml

y

Gymraeg

.
About me
Sixteen years old, from the UK.
Currently waiting to get to Finland on a one-way ticket
Speaks Spanish, English and Finnish and learning Welsh and Icelandic
Admin since 27 December, 2020
Worked on the wiki for a while in 2010 when it first started out, edited anonymously from time to time
Hates UCP
Hates vandals
Democratic socialist and political nut
Big Who Wants to Be a Millionaire? fan and presents a fan version of the 1999 UK format
Bristol City supporter, great-great-uncle helped the club through difficult years
Balkan and Scandinavian history nut
Vexillology (science of flags) fan
Loves Finland and Iceland and I want to move to one of them as soon as realistically possible 🇫🇮🇮🇸
How I found this place out
In case you have any doubts on my claim of being here since 2010, I encourage you to read this short paragraph in order to squeeze any inch of doubt you may have.
Having seen logos for a long time, whether that was through watching TV (my family moved to 16:9 digital relatively early, so I was used to seeing DOGs) or just seeing them as I walked around (when I was around 1 year old, the house number 87 in Times New Roman was a simple design I liked), I went to try and find a logo for a little PowerPoint I was doing for no reason (as I did when I was young). In doing so, I happened to stumble across Logopedia. It seemed as if it had only been set up recently. So I just grabbed a few logos. I remembered the name and over the next few weeks and then months I came back to it. I saw it grow. I remember it hitting 10,000 pages extremely well. People wanted to work on this project. I did as an anonymous editor for a while (as I was using my mother's computer and I was only about six at the time, I was a little wary about creating accounts, etc). I kept checking back on it and saw it grow steadily. I was quite proud of this little wiki. I finally did sign up in 2019 and, as they say, the rest is history.
My favourite logos
I prefer logos with cold colours.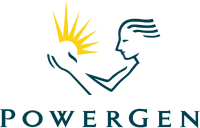 I do find this logo aesthetically pleasing. The lady in the logo seems understanding and puts one's mind very much at ease.

This is the logo I used to see when I was around in Logopedia's earliest days. It reminds me of the wiki's good old days. I first became involved in June 2010, you see, when I started editing anonymously.
One of my all-time favourite logos. The simplicity of this modern design and all its meaning strikes a chord with me.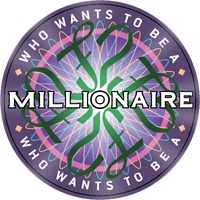 This logo was created masterfully. Intertwining the pound signs with the question marks was the mark of a true logo genius.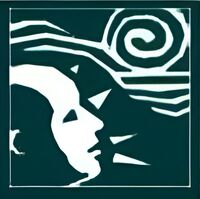 I don't quite know why I like this logo but I do. I think it's for the same reason as the Powergen logo.
My least favourite logos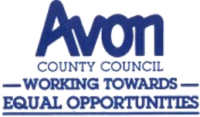 What is this logo even supposed to be?!? Poorly-designed, typical Friday afternoon stuff. Tragedy of a logo.
I can see why their fans hated it.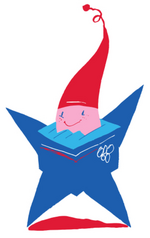 It's not exactly a logo, but it still needs pointing out just how bad this mascot is.
No. Just NO.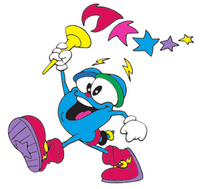 Again not exactly a logo but when you decide to stop showcasing your culture in your Olympic mascot, this is unfortunately what happens.
More to come :-)
My contributions