About me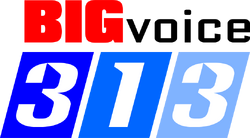 Hello, folks. My name is Rafael, better known as Bigvoice313. I'm a logo fanatic, just like you, I've been a Logopedia user since 2011 (and an admin since 2018) I'm pretty much into uploading logos and creating templates for the site. In addition to that, I also do logo recreations. As an admin, I don't take too kindly from vandals messing up what we as regular users and admins worked so hard to maintain and protect. If you have any questions, comments concerns or if you just like to have a chat, don't hesitate to message me on my talk page and I will reply as soon as I can.
As always, the entire Logopedia Admin Circle would like to thank you for your interest in this logo wiki and we wish you Happy editing.
My favorite logos
Everything, mainly the US TV network and US TV station logos and logos from television broadcasting companies.
My contributions
SVG logo recreations
Logopedia logo suggestion