For the American channel of the former same name, see Logo.
MTV Hits
2005–2010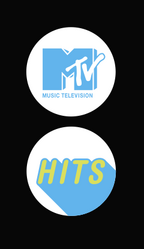 VH1 MegaHits
2010–2020

In 2010, when Viacom sold the licensing of MTV Brasil to Grupo Abril, the Brazilian version of MTV Hits was renamed to VH1 MegaHits.
VH1 MegaHits was launched in Hispanic America on 2013, replacing in many providers VH1 Soul.
The channel was closed on July 31, 2020 on Brazil, replaced by a SD-downscaled feed of MTV Live HD. Meanwhile in the rest of Latin America the closure took place on August 31, 2020 (exact one month after Brazil), replaced by the U.S. signal of NickMusic.