ВИD
1990-2013
1990-2002
In 1990, ВИD (VID in english) was founded by Vladislav Listyev. He thought that the best design for the company's logo would be a death mask of Guo Xiang, which was found at the Museum of Eastern Art in Moscow. However the museum wouldn't allow Listyev to use the actual mask. So instead, he recreated it using computer graphics.
The monochrome version of the logo is still used as a branding element in YouTube videos posted on their channel.
1995-2002
2000-2013
2013-2017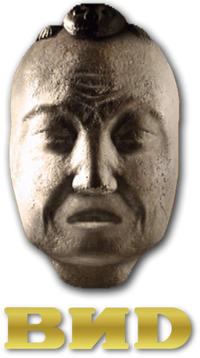 In March 2013, ВИD slightly changed its logo. 
ВИDgital
2017-present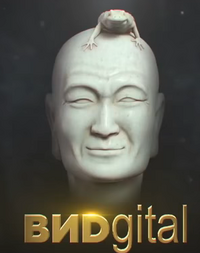 On October 6, 2017, with the name change to ВИDgital in order to focus on digital media, the Guo Xiang mask was redesigned as a CGI-animated bust, which more closely resembles the actual death mask than the old one.
Community content is available under
CC-BY-SA
unless otherwise noted.