Contents

1990-2013
2013-2017
2017-present
VIDgital (ВИDgital), formerly and still commonly known as VID (ВИД, stylized as ВИD), is a Russian TV production company.
VID (ВИD)
1990-2013
1990-2002
| | |
| --- | --- |
| Designer:  | Vladislav Listyev |
In 1990, ВИD (VID in English) was founded by Vladislav Listyev. He thought that the best design for the company's logo would be a death mask of Guo Xiang, which was found at the Museum of Eastern Art in Moscow. However the museum wouldn't allow Listyev to use the actual mask. So instead, he recreated it using computer graphics.
The monochrome version of the logo is still used as a branding element in YouTube videos posted on their channel.
This logo is possibly the most infamous Russian logo of all time, and has both been feared (and memed) in the logo community due to the extremely creepy mask, zooming circles, and the 5-note fanfare, and is declared as one of the scariest logos ever made, and it even started a screamer with the mask called "VID of Doom". The April Fools variant's mocking face is also seen under this light, as well as its several other variants, but they're slightly tamer. However, it has developed a cult following, especially in Russia.
1995-2002
2002-2013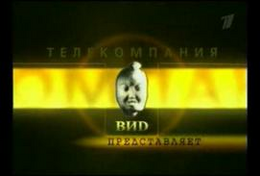 2003-2005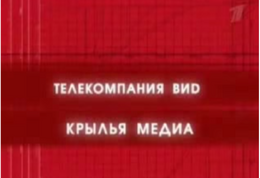 2013-2017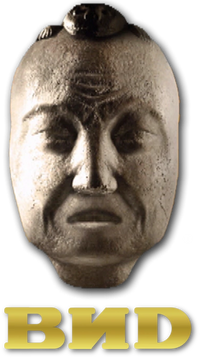 In March 2013, ВИD slightly changed its logo. The logo has been sighted as ugly due to the somewhat strange version of the mask.
VIDgital (ВИDgital)
2017-present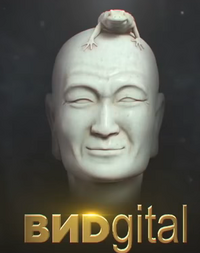 On October 6, 2017, with the name change to ВИDgital in order to focus on digital media, the Guo Xiang mask was redesigned as a CGI-animated bust, which more closely resembles the actual death mask than the old one. This is the 1st time that the logo received an overhaul.
Videos