For the old version of Veronica TV from 1995, see TV Veronica
Contents

1989
1995-1996
1996-1997
1997-1998
1998-1999
1999-2000
2000-2001
 
2001-2002
2002-2003
2003-2005, 2015-present (secondary)
2005-2008
2008-2015
2015-present
TV10 Netherlands (first era)
1989
Veronica TV's history dates back to 1989 when it was originally launched as TV10 Netherlands. Unusually, for a commercial station, this channel was short-lived because it does not carry any advertising so the channel was later closed down the same year. With the channel being shut down, it was discontinued in 6 years until 1995 when TV10 Netherlands was relaunched as TV10 Gold.
TV10 Gold
1995-1996

On May 1, 1995, TV10 Netherlands was relaunched by Wegener Arcade and the channel was known as TV10 Gold.
TV10 Netherlands (second era)
1996-1997

In February 1996, the channel was renamed as TV10 thus reviving the channel's original name.
1997-1998

Fox Netherlands (first era)
1998-1999

On 18 December 1998, the channel was rebranded as FOX after the Fox Entertainment Group's takeover. It was later taken over by Rupert Murdoch's News Corporation.
Fox8
1999-2000
In September 1999, the number '8' was added to the logo and the channel's name.
Fox Netherlands (second era)
2000-2001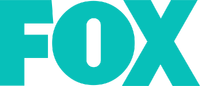 In September 2000, the name was reverted to FOX, and a new programming started.
V8
2001-2002

In April 2001, SBS Broadcasting Group bought FOX Nederland from News Corporation. Then on 1 May 2001, the channel was rebranded as V8.
2002-2003

Veronica
2003-2005, 2015-present (secondary)

Veronica launched a programming block on MTV Networks Benelux, but it was unsuccessful. After negotiations with the SBS Broadcasting Group, V8 was rebranded as Veronica TV on 20 September 2003.
In 2007, SBS Broadcasting Group was acquired by ProSiebenSat.1 Media. On 29 July 2011, the Dutch operations of ProSiebenSat.1 Media were sold to Sanoma Media (67%) and Talpa Media Holding (33%).
2005-2008
2008-2015
2015-present
Community content is available under
CC-BY-SA
unless otherwise noted.