Radio DEEA
1997–2008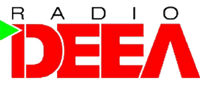 Vibe FM was launched as Radio DEEA, in 1997.
Vibe FM
2008–2015

In 2007, Lagardère bought the licenses of Radio DEEA, for the launch of Vibe FM in 2008. Although Lagardère bought only the radio licenses for Radio DEEA, but not the brand. Also, Radio 21 has also bought 21 radio licenses for Radio DEEA, also in 2007.
On April 7, 2008, Radio DEEA became Vibe FM and the format for Vibe FM when it was launched was dance music, with the slogan Dancefloor Radio.
2015–present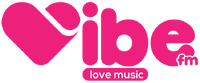 On March 8, 2015, Vibe FM was rebranded, and the format for the radio was changed from dance music to soft gold music, and the slogan was changed from Dancefloor Radio to Love Music.
Community content is available under
CC-BY-SA
unless otherwise noted.