This article is about the current Philippine entertainment channel. For the former Filipino movie channel operated by STAR TV Network and Viva Entertainment, see PBO (TV channel).
Contents

2009–2012
2012–2021
2021-present
Viva Cinema (first era)
2009–2012
The channel was launched on February 1, 2009, on the same day that Cignal Digital TV also launched. The name tre The channel's programming line-up consisted of previous teleseries produced by Viva Television, Filipino films and Hollywood films, as well as televised interviews related to upcoming domestic and international films.
Viva TV
2012–2021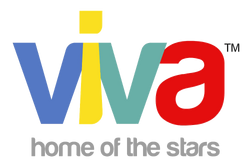 On July 16, 2012, the channel was relaunched as Viva TV, and began broadcasting music videos, talk shows, reality series, concerts and behind the scenes from films featuring some of Viva Entertainment's artists, including Sarah Geronimo, Anne Curtis, KC Concepcion among others.
Viva Cinema (second era)
2021-present

Viva TV ceased broadcasts on July 31, 2021, reverting its name to Viva Cinema the next day, after the former transitioned to Viva Entertainment's television production arm while the latter returned its broadcast operations as the third incarnation channel featuring archived movies and concerts.