Contents

1995–2000
2000–2005
2003–2005 (except Mumbai)
2005–2007 (pan-India including Mumbai)
2007–2017
2017–present
Not to be confused with Hutch in Sri Lanka, which is operational.
Max Touch (Mumbai circle only)
1995–2000
Orange (Mumbai circle only)
2000–2005
Hutch
2003–2005 (except Mumbai)
2005–2007 (pan-India including Mumbai)
Vodafone bought out the shares of Hutchison Telecom in May 2007, and the joint venture with the Essar group was renamed from Hutchison Essar Limited to Vodafone Essar Limited in July 2007. On 21 September 2007, the Hutch brand in India was officially replaced by the Vodafone brand.
The Hutch brand is still used in Sri Lanka.
Vodafone
2007–2017
2017–present
On 31 August 2018, the merger between the Aditya Birla Group–owned Idea Cellular and Vodafone India was completed, creating Vodafone Idea Limited, which was at the time the biggest telecom operator in India by subscribers and the second-biggest in the world after China Mobile (excluding Vodafone Group itself).
Both the Vodafone and Idea brands have been retained as consumer brands.
Footnote
Since the merger completed, domestic competitors Reliance Jio and Bharti Airtel have since overtaken Vodafone Idea Limited in the global rankings (though not the domestic rankings), as have China Unicom and China Telecom, thereby making Vodafone Idea the sixth-largest telecom company in the world by subscribers.
Affiliate company: CK Asset Holdings
---
Telecommunications:
Three: Europe: United Kingdom, Ireland, Austria, Denmark, Sweden (Hallon) | Asia: Hong Kong and Macau (Hutchison Telecommunications Hong Kong Holdings) | Indonesia (Hutchison Asia Telecom Group)

Other brands: Australia: Vodafone1 | Italy: Wind Tre2 (Business) | Sri Lanka: Hutch | Vietnam: Vietnamobile3

Defunct operations: Australia: Three1 | India: Hutch4 | Italy: Infostrada | United Kingdom: Orange
Acquired companies: Austria: Orange5 | Tele25 | Ireland: O26 | Sri Lanka: Etisalat7
Divested operations: Israel: Partner
---
A.S. Watson Group (75%)8:
European operations: Belgium: Ici Paris XL | Kruidvat | Germany, Poland, Hungary, Czech Republic and Albania: Rossmann (40%) | Latvia, Lithuania: Drogas | Netherlands: Ici Paris XL | Kruidvat | Trekpleister | PrijsMepper | Pour Vous | Turkey: Rossmann | Watsons | United Kingdom: Savers | Superdrug (Beautycard) | The Perfume Shop | Russia: Watsons | Ukraine: Watsons

Asian operations: Mainland China, Taiwan, Macau, Singapore, Thailand, Malaysia, Philippines, Indonesia: Watsons | Hong Kong: Watsons | ParknShop | Taste | Fusion | Great | Gourmet | SU-PA-DE-PA | Fortress | Watson's Wine
Other business: Hong Kong: Watsons Water | Mr. Juicy | Sunkist9
---
Infrastructure and Energy:
CK Infrastructure Holdings: United Kingdom: Northern Gas Networks | UK Power Networks | Seabank Power Station | Wales & West Utilities | Eversholt Rail | Hong Kong: Power Assets Holdings (Hongkong Electric Company) | Australia: Australian Gas Networks | SA Power Networks | New Zealand: Wellington Electricity

Other companies: Hutchison Ports | Husky Energy (40,2%) | Hong Kong Air Cargo Terminals10
---
Other assets:
TOM Group | CK Life Sciences | Hutchgo.com | WatsonsMall.com | Marionnaud11
---
Divested operations:
Asia: Star TV
---
Notes:
1Joint venture with Vodafone. Formerly operated under the 3 brand.
2Acquired from VEON.
3Joint venture with Hanoi Telecom.
4Acquired by Vodafone. Now part of Vodafone Idea Limited.
5Acquired from Orange S.A./Tele2 AB and merged into Hutchison Drei Austria.
6Acquired from Telefónica and merged into 3 Ireland.
7Acquired from Etisalat; the Etisalat brand is yet to be discontinued.
8Joint venture with Temasek Holdings.
9Under license.
10Joint venture with Jardine Pacific, Wharf Holdings and China National Aviation Holdings.
11Originally part of A.S. Watson Group until the group's IPO in 2014.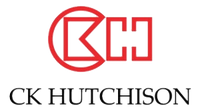 Community content is available under
CC-BY-SA
unless otherwise noted.