1953–1959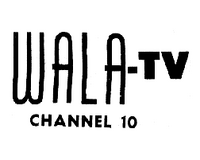 1959–1964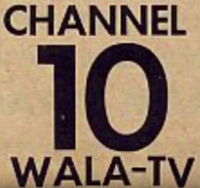 1964–1969

1969–1977

1977–2003
This logo is similar to those used by WCAU in Philadelphia from 1973, and WTSP in Tampa–St. Petersburg from 1992.
1977–1994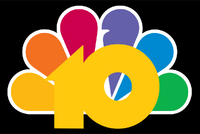 1994–1995

1996–1997

In 1994, Burnham Broadcasting sold WALA-TV and three other stations (KHON-TV in Honolulu, WVUE in New Orleans, LA and WLUK-TV in Green Bay, WI) to SF Broadcasting (a joint venture of Savoy Pictures and News Corporation), who announced the four stations would become Fox affiliates. WALA-TV's NBC affiliation moved to former Fox affiliate WPMI-TV (channel 15) in January 1996.
1997–2003
1997–1998
1998–2003

2003–present
2003–2017
2003–2012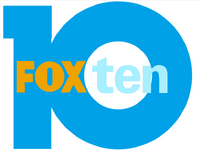 2012–2017
2017–present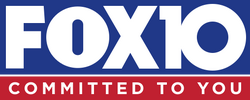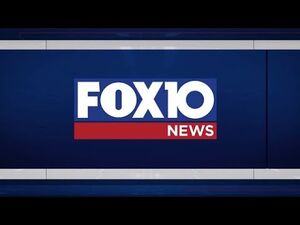 Television stations in Lower Alabama and the Western Florida Panhandle, including Mobile and Pensacola
Community content is available under
CC-BY-SA
unless otherwise noted.