This page only shows primary logo variants.
For other related logos and images, see:
1970
WAPT first aired in October 1970, becoming the first official ABC-affiliated station in Jackson, Mississippi.
1970–1975
1975–1982
In the mid-1970s, WAPT changed their branding name from "WAPT Television Sixteen" to "Action News 16"
1982–1986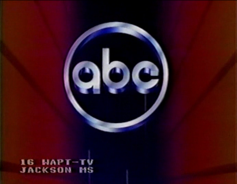 1986–1997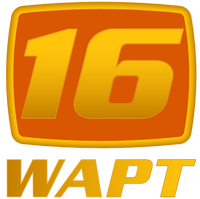 In 1986, WAPT changed their logo to a golden bold square shape 16, which appears to be very similar to WAFB's "square 9" logo.
1997–1999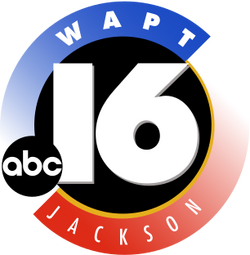 In mid-1997, WAPT changed their look from a square to a circular 16. At that time, WAPT was sold to Argyle Holdings Inc. (later Hearst-Argyle in the mid '90s to '00s; now Hearst). Same variant also used by KHBS/KHOG at same period.
1999–present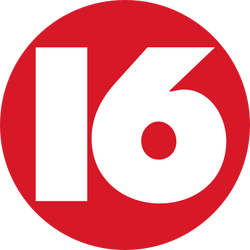 In 1999, WAPT changed their black ABC-esque 16 to bright red. This 2D logo is still used until the present day.
2007–2013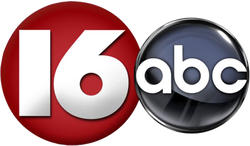 In early 2007, WAPT modified their bright red 16 background logo to an bold dark red color. They also added the ABC bold modified logo on the right hand side at that period of time in 2007.
2013–present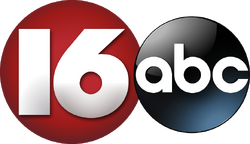 TV stations in Central Mississippi, including Jackson
---
Defunct stations: