1977–1983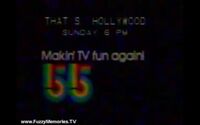 1983–1997

1997–1999

| | |
| --- | --- |
| | BETTER LOGO NEEDED |
1999–2008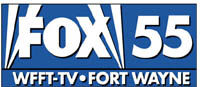 2008–2011
2011–2018
2011–2013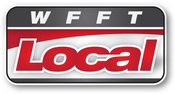 on August 1, 2011, Fox lost affiliations with WFFT-TV and became an independent station. The network moved from WFFT-TV to a third sub channel of WPTA.
2013–2018
On March 1, 2013, WFFT-TV rejoined Fox after a 19-month hiatus.
2018–present

In early March 2018, the station removed the "Local" branding originated during its Nexstar ownership and independent period, returning to the previous "Fox 55" branding.
TV stations in Northeastern Indiana, including Fort Wayne