1965–1978
WKBD-TV originally signed on the air on January 10, 1965, by the Kaiser Broadcasting Company as an independent television station. This logo was shared with Kaiser's other independent stations.
1978–1984

Field Communications acquired the Kaiser stations in 1978, and WKBD began using Field standardized station branding.
1984–1995
1984–1990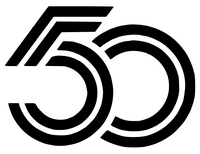 Field put all of its stations up for sale in 1982, which then sold all of its stations except WKBS-TV as part of its liquidation in 1983. Despite their struggle to sell the station for the amount of money they wanted, Field later sold WKBD to Cox Enterprises in 1984 and became one of the original charter Fox affiliates, falling in-line with then-sister stations KTVU in Oakland and KDNL-TV in St. Louis on October 9, 1986.
1990–1994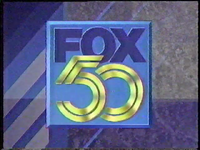 In June 1993, the Paramount Stations Group purchased WKBD from Cox Enterprises. A year later, Viacom became the owner of WKBD after it acquired its parent company Paramount Pictures.
1994–1995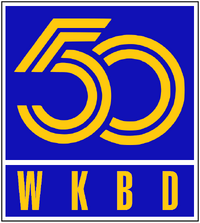 Later on December 11, 1994, WKBD lost its Fox affiliation as WJBK and its owner, New World Communications, signed a deal with the network. The Fox logo was removed from the station's logo as a result.
1995–2001

On January 16, 1995, Viacom launched UPN, with WKBD serving as one of the backbones of the new network. Soon afterward, it began branding itself as UPN 50.
2001–2002

2002–2004

In 2002, UPN unveiled a new logo and WKBD changed its name to UPN Detroit.
2004–2006

2006–present

In 2006, UPN and The WB merged to form The CW. WKBD would become the Detroit area's CW affiliate.
January 10, 2015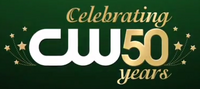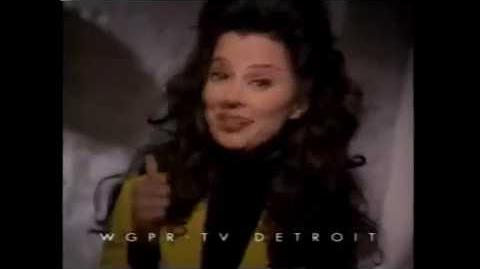 Television stations in Southeast Michigan and Southwest Ontario, including Detroit, Ann Arbor, Pontiac and Windsor
Current stations:
Note: All stations with call letters in bold are network owned-and-operated stations.

---
Cable stations:
Note: Availability of these channels may vary by location and service provider.
City of Detroit Channel 10 | City of Detroit Channel 21 | City of Detroit Channel 22 | City of Detroit Channel 68 | Comcast Television | CP24 | CTND | Bally Sports Detroit | Leafs Nation Network | MEA TV | Michigan Channel | Ontario Parliament Network | Sportsnet Ontario | TSN4 | The Word Network | YourTV Windsor

---
Defunct stations:
Note: All stations with call letters in bold were network owned-and-operated stations at the time they went off the air.

---
Defunct cable stations:
Note: Availability of these channels may varied by location, service provider and time period.
Comcast Local | MGTV | PASS

---
Cities in service area:
Note: Not all of these locations are within the Nielsen-designated Detroit DMA.
Michigan:
Adrian, Ann Arbor, Brighton, Brownstown Township, Clinton Township, Dearborn, Detroit, Farmington Hills, Highland Park, Lincoln Park, Livonia, Madison Heights, Monroe, Mount Clemens, Pontiac, Port Huron, Romulus, Southfield, Sterling Heights, Southgate, Taylor, Utica, Warren, Waterford, Wyandotte and Ypsilanti
Ontario:
Amherstburg, Essex, Leamington, Oil Springs, Sarnia, Tilbury, Wheatley and Windsor
Community content is available under
CC-BY-SA
unless otherwise noted.