1988–1989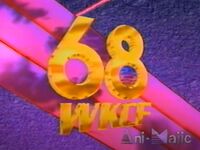 1989–1992
WKCF originally was on channel 68.
1992–1995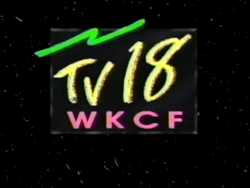 WKCF moved to channel 18 in 1992, via a channel swap with public television station WRES (now WEFS).
1995–1996
WKCF became an affiliate of The WB in 1995.
1996–2006
1996–2002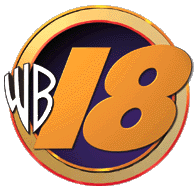 2002–2006

2006–present

When The WB folded in 2006, WKCF became a CW affiliate and incorporated the network's name into its branding.