WSIX-TV
1953–1965

1965–1969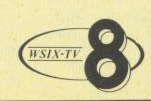 1969–1973

WNGE-TV
1973–1979
1973–1976
On December 11, 1973, WSIX-TV and PBS member station WDCN-TV switched channel positions; with the change, WSIX-TV became WNGE-TV on channel 2.
1976–1979
1979–1981
This logo was similar to one used by WJBK in Detroit from 1977-1978.
1981–1983
WKRN-TV
1983–1990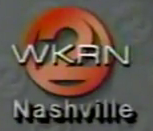 WNGE-TV changed its callsign to WKRN-TV on November 29, 1983 as a result of General Electric selling off its broadcast stations; the "circle 2" from its final years as WNGE-TV was retained.
1990–2016
1990–1994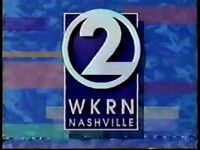 1994–2016

2016–present
On 2016, WKRN-TV introduced a new logo incorporating a minor alteration of the 1973–79 Helvetica "2" design.
Video
Community content is available under
CC-BY-SA
unless otherwise noted.