WTAO-TV
1953–1956
1962
| | |
| --- | --- |
| | LOGO MISSING |
WXHR-TV
1965–1966
| | |
| --- | --- |
| | LOGO MISSING |
WKBG-TV
1966–1974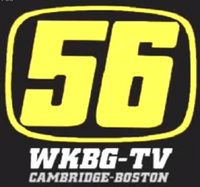 | | |
| --- | --- |
| | SVG NEEDED |
WLVI
1974-1978
| | |
| --- | --- |
| | SVG NEEDED |
1978–1992
1978–1984

Field Communications acquired the Kaiser stations in 1978, and WLVI began using Field standardized station branding. They would later put all of its stations up for sale in 1982, which then sold all of its stations except WKBS-TV as part of its liquidation in 1983. WLVI was one of the stations, which the Gannett Company was one of the buyers for Field's stations, including WLVI.
1984–1992

After Gannett purchased WLVI from Field, the Field-styled branding and logo, along with former Field sister station KBHK in San Francisco, continued to be used (albeit with the 56 taken out of its TV-screen box) after different owners took over the stations until 1992.
1992–1995
In November 1993, Gannett sold the station to Tribune Broadcasting, which was finalized in early 1994. Tribune then affiliated the station with The WB on January 11, 1995; by then the station was branded as "WB 56".
1995–2005
1995–2000, 2000–2003 (primary)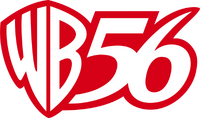 2000–2003 (secondary), 2003–September 2006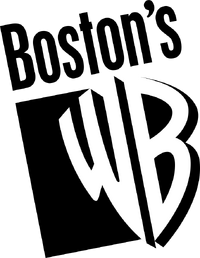 September-December 2006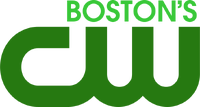 This logo was used from September 18 to December 2006.
On September 14, 2006, 4 days prior to the launch of The CW, Tribune announced that WLVI would be sold to Sunbeam Television, owner of then-NBC affiliate WHDH. Tribune continued to operate WLVI until December 18, 2006, when the Tribune-run station website was closed and replaced with a redirect to the new Sunbeam-run website, and the final Tribune-produced newscast aired; the sale to Sunbeam was completed the following day.
December 2006–2013

2013–present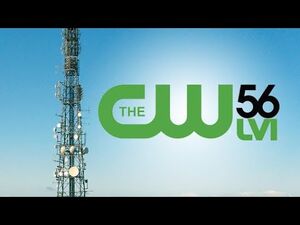 TV stations in Eastern Massachusetts and New Hampshire, including Boston
---
Defunct stations: