1955–1982

This logo would later be used by CFCF-TV in Montreal, albeit with numeral "1" added near it for its former analog VHF channel 12 allocation.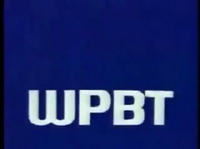 1982-1995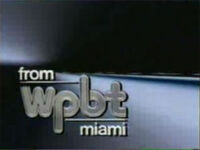 This logo is still remained in the WPBT headquarters.
1995–2017

2017–2020
2017–2020

In January 2017, WPBT along with its sister station, WXEL received a major overhaul which includes the South Florida PBS brand and corporate name. This also was the first time the station had ditched it's well-known "2" symbol.
2020
In 2020, the logo was updated to include the 2019 PBS logo.
2020–present

In late 2020, the logo was fully changed.
TV stations in South Florida and the Keys, including Miami, Fort Lauderdale and Key West
Community content is available under
CC-BY-SA
unless otherwise noted.