WARD-TV
1953–1961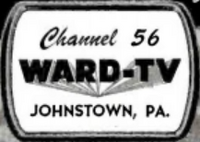 1961–1967
| | |
| --- | --- |
| | LOGO MISSING |
1967–1972
| | |
| --- | --- |
| | LOGO MISSING |
WJNL-TV
1972–1977
| | |
| --- | --- |
| | LOGO MISSING |
1977–1983
| | |
| --- | --- |
| | LOGO MISSING |
WFAT-TV
1983–1988

WPTJ-TV
1988–1994
| | |
| --- | --- |
| | LOGO MISSING |
WBPA-LP
1994–1997
| | |
| --- | --- |
| | LOGO MISSING |
WTWB-TV
1997–1998
| | |
| --- | --- |
| | LOGO MISSING |
WNPA-TV
1998–2002

In January of 1998, WNPA would become a UPN affiliate after the network's original affiliate in Pittsburg, WPTT-TV (now WPNT) became an affiliate of The WB as part of a greater deal between the network and WPTT's owners, Sinclair Broadcast Group. The station would be purchased by the Paramount Stations Group in December of that same year making WNPA a UPN O&O. In 2000, after Paramount's parent company Viacom purchased CBS Corporation, WNPA became a sister station to CBS O&O KDKA-TV.
2002–2004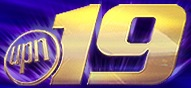 2004–2006

WPCW
2006–present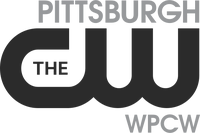 TV stations in Pittsburgh
Community content is available under
CC-BY-SA
unless otherwise noted.