WPCA-TV
1960–1962
WPCA first signed on, but permanently signed off 2 years later.
WPHL-TV
1965–1979
Three years later on September 17, 1965, new ownership put channel 17 back on the air under the callsign WPHL-TV.
1979–1988

1979-1984
1984–1987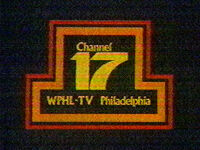 1987–1988
1988-1990
At this point, WPHL began branding itself as "PHL 17", which would last until 1995 after its affiliation with the WB. The "PHL 17" branding would return in some form in 2006.
1990–1995
PHL is italicized in this version.
1995–2002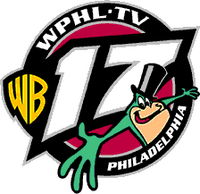 On September 10, 1995, WPHL rebranded as WB 17 as The WB expanded their programming on Sunday night debut for the first time. This logo features Michigan J. Frog or the Two Liberty Place and One Liberty Place underneath the channel number. The logo without a red circle only appear in on-screen logo bug.
2002–2006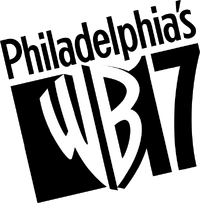 2006–2010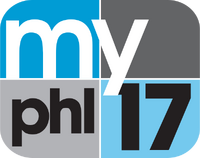 2010–2018
2018–present
TV stations in the Delaware Valley, including Philadelphia, Northern Delaware, South Jersey and the Lehigh Valley
---
Defunct stations

Community content is available under
CC-BY-SA
unless otherwise noted.