1956–1964

1964–1971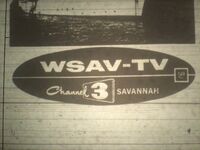 1971–1975
1976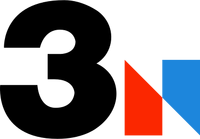 This logo was shared with WKYC in Cleveland and KARD in Wichita.
1976–1980
1980–1982
1982–1990

1982–1985
In 1982, WSAV and WJCL swapped network affiliations. Channel 3 bonded with ABC and channel 22 bonded with NBC. Meanwhile, the logo's "3" font is similar to those used by Westinghouse Broadcasting Company's stations at the time, including KYW TV-3, but with its indents filpped backwards and upside down.
1985–1990

WSAV returned to NBC in 1985, after serving for only three years as an ABC affiliate.
1990–1996

1996–2004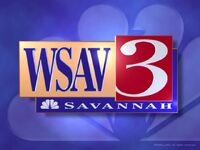 2004–2006

Again, their logo became similar with KYW-TV from the CBS mandate.
2006–present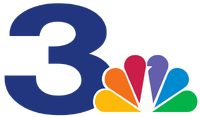 TV stations in the Savannah, Georgia-Hilton Head Island-Beaufort, South Carolina area
34
32
38

WSCG
W32BJ
WGCW-LP

Ind.

|
---
Defunct stations: