WSMS-TV
1968–1970
| | |
| --- | --- |
| | LOGO MISSING |
WKID-TV
1972–1977
| | |
| --- | --- |
| | LOGO MISSING |
1977–1984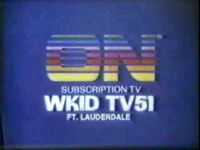 WSCV
1984–1985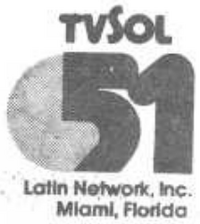 | | |
| --- | --- |
| | SVG NEEDED |
1985–1987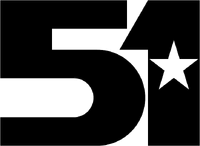 | | |
| --- | --- |
| | SVG NEEDED |
1987–1989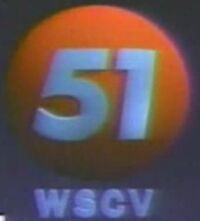 | | |
| --- | --- |
| | SVG NEEDED |
1989–1992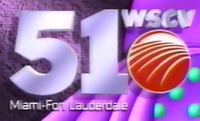 | | |
| --- | --- |
| | SVG NEEDED |
1992–1997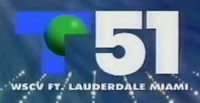 | | |
| --- | --- |
| | SVG NEEDED |
1997–2001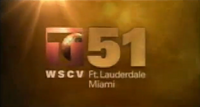 | | |
| --- | --- |
| | SVG NEEDED |
2001–2012
| | |
| --- | --- |
| | SVG NEEDED |
During this logo's run, WSCV as well as the rest of the Telemundo network were purchased by NBC in 2002. This made WSCV a sister station to NBC O&O, WTVJ.
2012–2018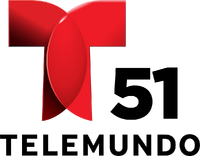 2018–present
TV stations in South Florida and the Keys, including Miami, Fort Lauderdale and Key West
Community content is available under
CC-BY-SA
unless otherwise noted.